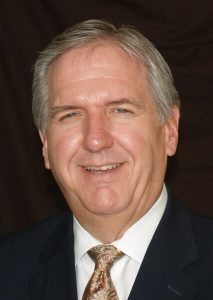 by Richard Wallace, Pastor, Temple Baptist Church, Flower Mound
Even though he was a prisoner, when Paul arrived in Rome, he thanked God and took courage (Acts 28:15). He was taking a backward look and a forward look.
As we reflect on 2015, our backward look compels us to thank the Lord for His many blessings, and as we envision the prospects of 2016, our forward look emboldens us to take courage!
Paul was thanking God for answered prayer. In Romans 1:10, Paul had prayed that someday God would take him to Rome.  God had now answered Paul's prayer! How many answered prayers did you have in 2015?
He was also thanking God for protection (Acts 23:11), for many tried to kill him before he could get to Rome. How many times in 2015 did God protect you from danger, seen and unseen?
Paul also took courage, thinking of the opportunities Rome would bring for the gospel. Wherever he went, Paul was an ambassador for God, and he was looking forward to the possibilities that awaited him in Rome.
Take courage in the New Year in all the open doors that will come your way to be used of the Lord. Have a great faith in Him that He will do as He has promised us in His word.
God providentially works in ways that we often never even realize, but we can be confident that God does know who we are and that He does work in our lives.
In Matthew 10:29-31, Jesus reminds us that God knows when a sparrow falls, and He certainly knows what is happening with us. Will you pause now, as you read these lines, thank the Lord for 2015, and have courage in this New Year?

The Pastor's Place features articles written by a different area church leader each month.Call 940-728-8284 for more information.