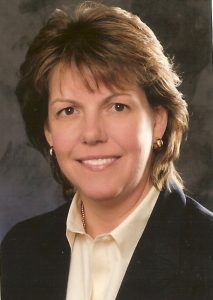 "Anyone who isn't confused doesn't really understand the situation."  Edward R. Murrow, American Journalist.
In Texas, the term "Advance Directive" encompasses three separate documents that address your health care decisions: A Health Care Directive, An Out-of-Hospital Do Not Resuscitate Order, and a Medical Power of Attorney. The three documents are grouped together because there are several technical and interpretive statutes that apply to all of them.
The Health Care Directive is also known as a Living Will, and contains your instructions to administer, withhold or withdraw certain treatments if you have a terminal or irreversible condition (example: inserting a feeding tube when you have advanced dementia).
An Out of Hospital DNR is signed by your attending physician and documents your instructions (or those of your representative) to health care professionals acting outside the hospital not to initiate life-sustaining treatment on you (example: performing defibrillation when you have advanced dementia).
A Medical Power of Attorney is your written designation of an agent to make your health care decisions when you are incompetent (example: your son authorizes the use of a stroke-buster drug immediately after you suffer a stroke).
A lawyer can draw up a Health Care Directive and a Medical Power of Attorney. The Out-of-Hospital DNR is supplied by your attending physician. If there is a conflict among the three documents, then the most recent document controls. An out of state document will be valid, but only to the extent that the terms aren't prohibited by Texas law. Hint: if you are in Texas, it is much better to have Texas documents.
If a document has to be witnessed, then at least one of the witnesses cannot be: related to you by blood or marriage, your agent under your medical power of attorney, a beneficiary under your Will or your heir if you don't have a Will, your attending physician or his/her employee, an employee at a health care facility where you are a patient, or one of your creditors.
Hammerle Finley Law Firm. Give us a call. We can help.
Virginia Hammerle is a Board Certified Civil Trial Attorney by the Texas Board of Legal Specialization and an Accredited Estate Planner by the National Association of Estate Planners & Councils. She can be contacted at [email protected] The information contained in this article is general information only and does not constitute legal advice. ©2015