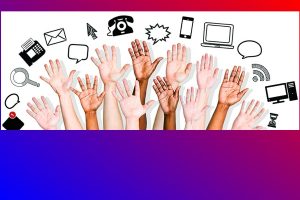 The Town of Flower Mound recently switched to an enhanced version of the Everbridge Notification System that will assist residents to stay informed of a variety of events affecting Flower Mound.
Types of alerts will range from severe weather, evacuations, and other emergencies, to more routine announcements, such as road closures, mosquito control spraying, and water utility maintenance.
Residents listed in the 911 database will be automatically subscribed to alerts through their home phone, as well as White and Yellow Page data. Through the website, www.flower-mound.com/emergencynotifications, residents can self-register, provide additional contact information, or opt out. During the registration process, residents can choose what types of alerts they'd like to receive. Tornado and severe thunderstorm warnings are automatically selected, to help residents stay informed of severe weather.
When registering, users can sign-up using their preferred contact methods such as cell phone, text/SMS, home phone, and email to ensure real-time access to potentially lifesaving information. Residents can also assign "Quiet Hours", which will disable notifications during the set times, excluding tornado and severe thunderstorm warnings. Anyone who previously signed-up for these types of alerts through former notification systems used by the Town, such as CodeRed or an earlier version of Everbridge, will need to re-register, as the data was not transferred to ensure proper functionality of the new system.
As an enhanced service, the new Everbridge system comes with a mobile app, "Everbridge ContactBridge". This allows residents to receive push notifications they choose to come straight to their smart device. The Everbridge ContactBridge app is available for iPhone and Android users.