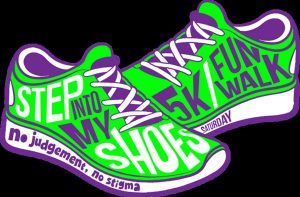 In an effort to educate and create awareness surrounding the stigma and judgement often associated with addiction, Flower Mound-based Winning The Fight (WTF) is holding a 5k Run/Fun Walk to encourage others to get past those stereotypes and embrace the idea that addiction, while not curable, is treatable.
Kathy O'Keefe, Executive Director of WTF, in partnership with the LISD Choosing Healthy Options in Creating Excellence & Success (CHOICES) program are teaming up with several local business sponsors at Forestwood Middle School, 2810 Morriss Road in Flower Mound, on Saturday, November 21st at 8 a.m.
The event was originally scheduled to be held in October but was postponed due to rain.
Registration is $35 for adults, $20 for teachers, $15 for students and $15 for military personnel. Onsite registration will also be available. Learn more at www.wtf-winningthefight.org/upcoming-events.html
"Unless and until we find effective ways to educate the community about the prevalence and devastation of the disease of addiction, we will continue to have those who will pass judgement on others in the throes of use, and those working on their recovery as well," said O'Keefe.
"Our goal is to create awareness, through a fun, family-based event which promotes physical and mental well-being."
WTF is a non-profit organization that provides drug education, resources, and support to families dealing with addiction.