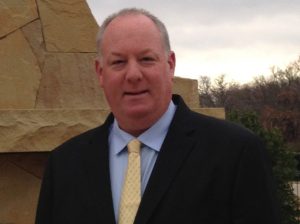 Double Oak Volunteer Fire Department Annual Fundraising Drive
Double Oak is a wonderful place to live and raise a family. It has small town charm and values with neighbors looking out for one another and offering a helping hand that tends to get lost in bigger communities. Homes are all on one-acre or larger estate lots which is very desirable. Double Oak has police, fire and EMS on call 24/7 to serve our residents' needs. We have one of the lowest overall property tax rates in Denton County and very little debt.
We do have a need to address our annual budget deficit and plan to with budget reductions where possible as well as put a sales tax measure on the May 2016 ballot.
Our children attend wonderful schools in the Denton & Lewisville ISDs or nearby private schools. Dining, entertainment and shopping are nearby with more locations coming as towns around us develop. It's a pleasure to drive around the town and see children and families outdoors playing, biking and jogging around our community.
The citizens of Double Oak are responsible and should be PROUD for making our town one of the most desirable and recognized places to live in North Texas.
 Volunteer Fire Department Annual Fundraising Drive
 The DOVFD annual fundraising drive is underway. Many of you have probably received your letters from the DOVFD already. For those who have not yet received a letter and you wish to make your annual donation, please visit the DOVFD website at www.dovfd.org to find contact information. The DOVFD is on call 24/7 and the members are 100% unpaid volunteers. Your annual donation goes to purchase firefighter protective clothing, tools and other life-saving equipment. Please send in your annual donations and thank you on behalf of the DOVFD.
Veterans Day
 Veterans Day is Wednesday, November 11th and on behalf of the Town of Double Oak, we extend our thanks and our prayers to those who are serving and have served their country. Take a moment on Veterans Day to remember these Great Americans.  God Bless the United States of America and our Veterans.
 Double Oak Women's Club News: Annual Auction
 Donations of arts and crafts (handmade or purchased), decorator items, gift certificates, tickets to sporting events or theaters, specialty baked goods, etc. are needed to make this event successful. Please put this FUN event on your calendars NOW so you don't forget. It's open to the public and all proceeds go directly to the Volunteer Fire Department so they can have the best equipment and training needed to serve our town and neighboring communities. Plan to bring a friend, and don't miss this special evening of fun and fundraising for a wonderful cause!
 Town Christmas Tree Lighting Ceremony
 This year's tree lighting will take place on Tuesday, December 1, at 6 p.m. in the JB Wright Park next to town hall. Residents are encouraged to attend and our neighbors from adjoining communities are invited to join us. A "Special Guest" usually shows up to kick off the Christmas season and visit with the children.
Santa rides around town with the Double Oak Volunteer Fire Department on Sunday, December 6. Watch for signs and check the town and DOVFD websites for more information at www.double-oak.com and www.dovfd.org.
 TCEQ Ms5 Year 7-Annual Report Public Education Publication
Yard Maintenance
How do you dispose of your yard waste? Do you bag it, mulch, compost, or blow it into the street? Blowing grass clippings and leaves into the street or ditches are one of the causes of clogged storm drains which leads to flooding. If the flooding gets severe enough, more damage can occur to your yard or adjacent properties. Part of the Town's maintenance duties is to clean the storm drains, which is paid for by your tax dollars. Bagging grass clippings can increase the volume disposed to your local landfills and increase cost for collection. You and your community can help make a difference by mulching your yard waste and leaving it in your yard.  Mulching the grass and leaves in your yard, not only helps the Town put your tax dollars to other good uses such as fixing the roads but it also helps your own yard. Mulched grass clippings and leaves are a natural resource that can be beneficial by putting the nutrients back into the soil. Another option is to compost your yard waste back into the yard.
Some good housekeeping ideas are:
Mulch grass and leaves to keep nutrients on your lawn.
Compost grass clippings and leaves and use in your landscape.
Blowing grass clippings back to the yard.
Keep the storm grates clean adjacent to your property to prevent flooding.
If you use a lawn service, inform them on the proper ways of disposing the yard waste.  You can help reduce the Town's maintenance cost and help the environment by taking care of your yard waste properly.
Swimming Pool Maintenance
Swimming pool maintenance is an important factor in keeping the Town environmentally safe. The primary concern when dealing with swimming pools is proper care of chlorine or chloramines which are used as disinfectants. This contaminated water can discharge into the Town's storm drain system and be harmful to the local wildlife. Procedures to follow to ensure proper maintenance are listed below:
Manage the pH and water hardness to reduce the corrosion of copper pipes.
Rinse the cartridge filters onto a dirty area, and shovel any residue into the soil.
Provide a pan or bucket beneath drain pipes to catch any leaks if necessary.
Conduct regular pool maintenance to control proper chlorine levels and to prevent the growth of algae.
Algicides like copper or silver can interrupt normal algal and plant growth and should not be used.
Dechlorinate the water before draining to the roadside ditch or storm system.
Pool water must sit for at least two days after the addition of chlorine or bromine or until levels of pollutants are below 0.1 mg/l.
The pH of discharged water must be between 6.5 and 8.5 before being discharged.
Discharge of swimming pool water should be done over some type of land surface so that some level of filtration by soil particles can occur.
 The Double Oak Police Department is pleased to offer a house watch service program for residents when you are traveling out of town. The House Watch form is located on the Double Oak website Police Department tab on the front page.
On behalf of the Double Oak Town Council and all Town Employees,
Thank you Veterans, Happy Thanksgiving and Safe Travels!