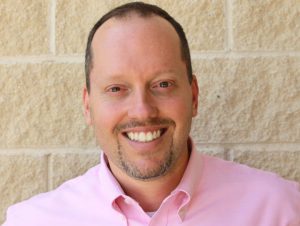 By Chris Schoolcraft, Senior Pastor, Argyle United Methodist Church
Last week, I watched way too many reality TV shows. I watched shows about survival. I watched shows about performing. I watched shows about cooking. For me, the premise of most reality shows is to penetrate the layers of self-perception, image management, or fluff so that one can be seen or see others for who one is or what one can do. We are drawn to the brash stories and truths that are pulled away until people are left vulnerable before their peers and the TV audience.
Vulnerability is a frightening thing. Maybe we are so engaged by reality shows because of the courageousness of the participants in being so open and exposed. We see their strengths, identify with their weaknesses, and understand their dark moments. Many of us do not feel so sure about letting ourselves be so clearly seen. We cross our arms, withdraw from risks, take another drink, or have exaggerated ourselves and our lives so much so that they are unrecognizable.
In 2 Corinthians 12:9-10, Paul writes, "But he said to me, 'My grace is sufficient for you, for my power is made perfect in weakness.' Therefore I will boast all the more gladly of my weaknesses, so that the power of Christ may rest upon me. For the sake of Christ, then, I am content with weaknesses, insults, hardships, persecutions, and calamities. For when I am weak, then I am strong."
Often, the fall season means getting back into the swing of things. It is a time in which the pressure for perfection and accomplishment builds up. I invite you to consider taking time to draw closer to Christ and not get lost in pride. In Christ, there is strength in vulnerability. In Christ, there is hope and power for life.
The Pastor's Place features articles written by a different area church leader each month. Call 940-728-
8284 for more information.