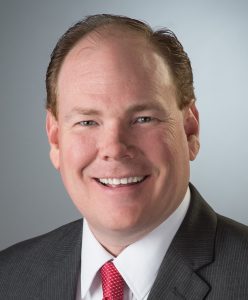 Hispanic Heritage Month
In 1968, President Lyndon B. Johnson declared the week beginning September 15 as National Hispanic Heritage Week celebrating Hispanic culture, history, and their contributions to the United States.
This cultural celebration was expanded in 1988 by President Ronald Reagan and was enacted into law on August 17, 1988, to cover a 30-day period starting on September 15 and ending on October 15.
Hispanic Heritage Month recognizes the valuable contributions made by residents of Hispanic and Latino descent to all aspects of American life, including leadership in public service, business, the arts, education, and civil rights.
The Denton County Office of History and Culture, in a partnership with the Denton Chapter of the League of United Latin American Citizens (LULAC), kicked off Hispanic Heritage Month with a proclamation in Commissioners Court, an exhibit opening at the Denton Courthouse Museum, and a performance by UNT Mariachi Águila.
The museum exhibit, Hispanic Heritage in Denton County, features photographs, artifacts, and histories of prominent Hispanic figures in Texas history, and histories of several Hispanic families in Denton County.
The Denton County Courthouse Museum features weekly activities to celebrate Hispanic heritage and culture, including a family cultural evening, an art show, presentation of a traditional reenactment by Matachines of the Immaculate Conception Catholic Church, and a performance by TWU Ballet Folklórico.
Denton County Master Gardeners Taking Applications
The mission of the Denton County Master Gardener Association is to educate Denton County residents about safe, effective and sustainable horticultural practices that promote development of healthy gardens, landscapes and communities. If you love gardening and would like to share your knowledge with others, the Denton County Master Gardener Association offers the opportunity to learn and to serve the community.
Master Gardeners are from all walks of life and volunteer on behalf of their state's land grant university. What really sets Master Gardeners apart from other home gardeners is their special training in horticulture. In exchange for their training, persons who become Texas Master Gardeners contribute time as volunteers, working through their county's Texas A&M AgriLifeExtension office to provide horticultural-related information to their communities.
Interested in becoming a Texas Master Gardener? Denton County Master Gardeners is now taking applications for the Class of 2016. Join them for the Class of 2016 "Round Up" on Wednesday, October 20, 10 a.m.-noon, at the Denton County Texas A&M AgriLife Extension office, Joseph A. Carroll Building, 401 W. Hickory St., Denton.
Find out more information on the program, how to apply, training, and requirements for becoming certified. Meet veteran Master Gardeners as they describe their experience and the many programs you can become involved in to help educate the community.
For more information about "Round Up" and the Master Gardener program, and an online application, see the "Become a Master Gardner" page at dcmga.com
Juror Duty Selection Automation
Did you know that a citizen's right to a trial by jury can be traced back to both the United States Constitution and the Texas Declaration of Independence? Although the right to a jury trial is considered a fundamental safeguard of each American's constitutional liberties, the concept of a jury trial is hardly new, dating back to medieval England.
Your jury summons puts you in the center of this most basic right of all Americans. The United States and the State of Texas Constitution's guarantee a right to trial by jury for anyone accused of a crime, regardless of his or her race, religion, gender, national origin or economic status. Any time the facts of a civil or criminal case are in dispute, the parties have a right to have their case heard by a jury of fair and impartial citizens who will make decisions without bias or prejudice.
In order to have a jury trial, there must be a jury, and to have a jury, citizens from all walks of life must be called upon to participate. When you receive a jury summons, you are a part of this important process, and if you are chosen to serve you will have the opportunity to participate in one of this country's most fundamental processes.
The process for selecting prospective jurors is mandated by state law. If you are a registered voter, have a Texas driver's license or Texas personal identification card and you live in Denton County, your name is entered in a computer system designed to randomly select prospective jurors.
Denton County provides jurors for 20 courts within Denton County. Those courts include seven District Courts, eight County Courts, and six Justice Courts. The District Clerk prepares a random selection of names, which are retrieved at least a month prior to the service date. Those selected receive a summons, which is mailed by the District Clerk/Jury Services Dept.
The names of prospective jurors are entered into the juror selection software prepared for this purpose called "Jury + Next Generation". This method of selection uses the same record of names for two years or until such record is exhausted.
Between December 1 and December 31, the jury list is prepared for loading into the Denton County Jury System hardware. Preparations include merging, purging, suppression, and cleansing of the jury list in order to minimize duplicate names, suppress jurors known to be disqualified from their past juror history, update addresses, and suppress those jurors with invalid addresses. This automated system ensures the fair, impartial, and objective selection of prospective jurors by use of a random number generating process.
You are qualified to serve as a petit juror in Denton County if you are:
At least 18 years of age.
A citizen of the United States.
A resident in Denton County.
Of sound mind and good moral character.
Able to read and write.
Not under indictment or any type of legal accusation for a felony or any type of theft.
And have not:
Served as a petit juror in the Denton County courts system during the preceding six months. (This does not include federal or municipal courts.)
Been convicted of a misdemeanor theft.
Been convicted of a felony.
October West Nile Virus Precautions
While the weather is getting cooler, it is still very important to continue to think about the pesky mosquito.  Our families, friends and neighbors are spending more time outdoors on these cooler mornings and evenings, and these are still peak times to get bitten by WNV-carrying skeeters.
In fact, history shows that this is usually the time of year we see the most human WNV cases in Denton County. With occasional rainfall, active watering, and gardening for the fall in full swing, there is still risk for contracting this disease.
Prevention, as always, remains important for protecting yourself and loved ones. Wearing long sleeves, using a mosquito repellent, monitoring/emptying/draining standing water, and reducing risk at dawn and dusk are all still ways to prevent WNV.
To date, there are five (5) human cases of WNV in Denton County. Health officials, due to historical trends, anticipate more cases before the end of the season. Please protect yourself and be vigilant. For more information, please visit www.dentoncounty.com/wnv
Bond Sale Results In Savings
The county's 2015 bond and tax note sale was conducted, and the results were even better than expected. A total of $27,935,000 of the county's 2007 and 2008 PI bonds were refinanced as part of the sale, saving the county almost $2.5 million in future debt service costs.
Both the bonds and notes sold for a slightly lower true interest cost than expected. Annual interest costs on the tax notes was about $5,000 less than expected, and the bonds sold at about 8 basis points below the current municipal index rate, resulting in a savings of $48,000 in first year interest costs to the county.
35Express Update
Construction on 35Express continues to move at a rapid pace. Check out the project website at www.35express.org for more detailed information and detour routes, as well as regular updates on lane and road closures and upcoming construction. Be sure and sign up for the alerts to receive up-to-the-minute information to ease your commute. In addition, access to traffic cameras along I-35E is available.
If you have any questions or comments, please let me hear from you. My email is [email protected] and my office number is 940-349-2801.