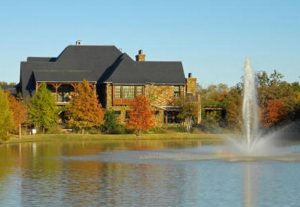 Toyota's presence will be felt in the heart of southern Denton County as the company relocates its North American headquarters from Torrance, California, to Plano in 2017.
The automaker is developing 50 acres of land between Hilltop Road and FM 1830 west of Lantana as a corporate retreat center.
The semi-rural property in unincorporated Denton County will be used to host employee retreats, internal meetings and special company events, according to Toyota spokesman Aaron Fowles.
An extravagant 7-bedroom, 12,205 square-foot estate built in 2009 is the centerpiece of the property.
"The property will continue to be home to horse stables, fishing ponds and hay bailing but there will be new buildings such as a caretaker's house, a private car museum and multiple buildings designed for lodging," Fowles said.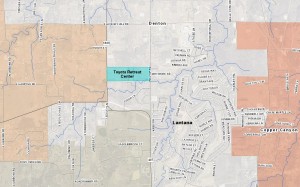 The site will also contain what Fowles described as a "recreational driving course."
Fowles said that Toyota wants to be a good neighbor and allay any concerns that nearby residents may have.
"We are taking a bunch of steps to try to limit any negative impact that there may be in that area such as retaining an around-the-clock caretaker to address any issues that may arise. We are trying to build a sound wall there to help limit any noise that may be emitted from the property," said Fowles.
"We're consulting with our partners about how to minimize impacts to the neighborhood and environment where possible."
Fowles said that the driving course should be completed in May 2016 and the retreat center is expected to be ready for use by summer 2017.