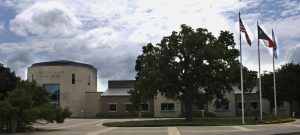 The Highland Village City Council on Tuesday approved the FY 2015-2016 Budget. The base General Fund Budget expenditures total $15,273,400, a 5.2% increase from 2014-2015. A Supplemental Budget is also included totaling $1,876,850.
Assessed property valuations came in at a 6.9% increase allowing the city to address identified personnel and supplemental items, city officials said. The city's property tax rate has remained unchanged since 2000.
This year's budget includes capital improvement items with the pavement overlay of Highland Village Road from Highland Shores/Brazos Boulevard to FM 407 and the emergency repairs to Canyon Creek Drive, which experienced a structural failure in the recent floods.
In public safety, an emergency radio system upgrade to meet compliance standards and enhance reception, replacement of the current Computer Aided Dispatch and Records Management System (CAD/RMS) with a more efficient and advanced software which allows for potential integrated dispatch centers between Highland Village and Flower Mound, and new public safety equipment such as tasers, body cameras and a life-assist cot. New personnel is also proposed within the confines of available revenues.
Three Firefighter/Paramedic positions are proposed to provide relief to eliminate or reduce mandatory overtime costs currently experienced in the fire department and maintain a constant staffing level of five per shift and the addition of two police officers providing funding is secured. A reorganization of the IT department following an organizational analysis recommends a network support technician and a GIS technician, with the cost of both positions largely offset by the elimination of part-time staffing and the combination of an administrative assistant position.
Council appointed members to the city's boards and commissions and the Fire Department Service Level Task Force:
Board of Ethics – Richard Rega; Latisha Davis; Pam Spooner
Parks and Recreation Advisory Board – Place 4 – Gary Patz; Place 5 – David Andrews; Alternate 1 – Tamara Lisby; Alternate 2 – Adam Auten
Planning and Zoning Commission – Place 1 – Richard Turner; Place 4 – Deedee Ricketts; Place 5 – Daniel Jaworski; Alternate 1 – Charles Holden; Alternate 2 – James Bowen
Zoning Board of Adjustments – Place 1 – James Archibold; Place 2 – Andrew Prychodko; Place 3 – Thomas Peck; Alternate 1 – Christian Hart
Highland Village Community Development Corporation – Citizen Member – Heather Moody; City Representatives – Michelle Schwolert, Fred Busche, Bill Meek
Public Art Advisory Board – Place 1 – Linda Pomeroy; Place 2 – Lorraine Hayes; Place 3 – Kellie Ekeland; Alternate 1 – Chas Foreman
Fire Department Service Level Task Force – Citizen Members – Dianne Costa, Paul Gaines, Bob Galloway, Daniel Jaworski, Lois Ortmeier, Jeffrey Smith and Audrey Vacek; City Representatives – Charlotte Wilcox and Patrick Coon
Council reviewed and approved the final plat application and site plan for an Public Storage indoor facility to be located on the east side of FM 2499 south of the KCS railroad track.
During the Mayor's comments, a proclamation was given to city secretary Diane Callahan as she retires after 15 years of service with the city. Presentations were made to the Fire Department for their Life Safety Achievement Award and the Police Department annual award winners.
The HVTV Update informed residents of the 8th Annual Fallen Hero Bike Race and 5K, the Paper Shredding Day on September 26 at Pilot Koll Park, and October 3 Concert in the Park.
The City Council early work session and regular session is available on HVTV (Time Warner 16; Verizon 43) and via the website streaming by clicking HVTV. The meetings are also available for on-demand viewing on the city website.
Laurie Mullins handles community relations for the City of Highland Village.