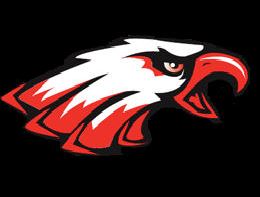 By Mitchell Mason
The Argyle Eagles lost in heartbreaking fashion Friday night, falling to the Celina Bobcats 46-36 at Bobcat Stadium, losing for the first time in the regular season since their season opener against Wylie in 2012.
Celina came out firing on all cylinders, and on just the third play of the opening drive, QB Connor Pingleton found the end zone on a keeper from 36 yards out. After a punt from Argyle, the Bobcats were able to pick up a first down and much more on a pass to Riley Nebeker who evaded the Eagles and ran into the end zone to make it 14-0 within just a few minutes.
This is unfamiliar territory for the Eagles, after winning 31 straight regular season games. One of the main concerns has been the slow-starting offense, which is being fine-tuned in time for district to start.
"We game planned for Celina's defense, and as soon we started playing, they played us in a different defense then they have shown in the past weeks, so it kind of threw us off a little bit," said senior TE and Clemson commit J.C. Chalk.
The Eagle offense was able to settle down and Dane Ledford used his legs to generate offense on the next drive. He found Drew Estrada along the sideline, who broke numerous tackles before finally being dragged down at the Celina 13. Gage McCook would then take it in to make it 14-7. On their next possession, Ledford threw an interception on fourth down, and Bobcat RB Jarren Alexander took advantage by strolling in from 25 yards out.
The Eagles were able to pick up momentum, however, as the PAT was blocked, and Dylan Sadler returned it to make it 20-9. Argyle was able to score again to cut it to 20-15, but Celina scored just seconds before the end of the first half to give them a 26-15 advantage.
The Eagles would start the second period off with a nice drive capped off by a Taylor Sweatt TD run, but the game start to slowly shift in Celina's favor. Every time Argyle would make the game close, Celina would fire right back with a score. Alexander scored to make it 39-22 late in the third.
Sweatt found the end zone again from 9 yards out, but on the first play of the ensuing drive, Pingleton took off on his own for 78 yards. However, the Eagles wouldn't go down without a fight, scoring off a 71 yard score where Ledford scrambled around, until finding an open Cale Nanny streaking down the sideline. On Argyle's last attempt at a comeback on fourth down, Ledford's pass was picked off, slamming the last nail in the coffin for Argyle.
"We need to improve on starting out the game better, since we've gone 3-and-out on every opening series this year on offense, so we need to improve on starting fast," Chalk said.
Argyle takes on Graham in their home opener on September 18.
The pain of losing is only temporary. Keep grinding, @ArgyleSports. #txhsfb pic.twitter.com/S18sqznQLE

— Matt Garnett (@matt_garnett) September 12, 2015
Photos from tonight's game against Celina are now available at http://t.co/m74L9Dga59 pic.twitter.com/V6BOp7bcoo

— The Talon News (@TheTalonNews) September 12, 2015