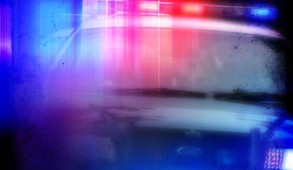 Lewisville police are investigating two reports of possible child abduction attempts.
Police said that on last Friday, Sept. 4, at approximately 4:15 p.m. an 11-year-old female student was walking home from Huffines Middle School. She was in a strip center in the 900 block of North Garden Ridge at Valley Parkway when a pick-up truck pulled into the parking lot at a high rate of speed. The driver jumped out of the truck and begin chasing the girl. The girl ran into a business to escape him. The suspect got back into his truck and drove southbound on Garden Ridge.
The vehicle is described as a newer style Black Ford F-150.  The driver is described as a white male with short blonde hair around 5-feet, 10-inches.
In a separate incident yesterday, Sept. 8, a 15-year-old female exited her school bus at the entrance to Creekside Mobile Home Park near Spinks Road and South Valley Parkway. As she walked through the park to go home, a man drove up to her and began asking if she knew a specific person. The girl said no and the man drove off. As the student neared her home, the man reappeared and again questioned her along with offering her a ride. The girl fled through homes and got away. She immediately notified her mother who went out to look for the suspect and located him. The mother took cell phone pictures of the suspect's license plate.
The suspect, described as a heavyset Hispanic male, was driving a black Cadillac Escalade, Texas license plate FXR3396.
If you have any information regarding these incidents please call the Lewisville Police Department at 972-219-3620 or the TIPS line at (972) 219-TIPS (8477).   Anyone with a cell phone may also send an anonymous tip by texting "TipLPD" and their message to 847411.