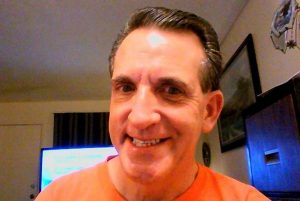 UPDATE: A body found Tuesday morning in a dry creek bed in the 900 block of Grandys Lane in Lewisville was identified as Lonny Lee, 58, of Lewisville, who has been missing since Sunday morning. Police said that there is no indication of foul play. Authorities have yet to determine a cause of death, pending autopsy results by the Tarrant County Medical Examiner's Office.
ORIGINAL STORY: Lewisville police are searching for Lonny Dale Lee, 58, who was last seen on Sunday morning.
Lee has grey hair and brown eyes, is 5 feet,10 inches tall, weighs 220 lbs. and walks with a cane.
He has a medical condition and was last seen on Sunday at 9:30 a.m. walking north near FM 1171 and I-35E in Lewisville towards Community Care Pharmacy on FM 407.
Anyone with information is asked to call the Lewisville Police Department at 972-219-3600.