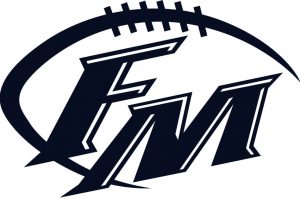 By Mitchell Mason
Despite a fast start, the Flower Mound Jaguars couldn't keep pace, dropping their second and final non-district game to the Keller Indians by a score of 38-28.
The Jaguar offense got off to a great start, making the presence felt on a perfectly executed double-pass in which QB Noble Newton tossed it to receiver Jack Seykora, who launched the ball down the sideline to fellow receiver Dylan Goerlich, who hauled it in for a big gain. Newton would lead the offense down the field on the ground and through the air, with a 5-yard TD run by Ifeanyichukwu Uzowihe ending the drive. The potent Keller offense would instantly fire back, however, as Caleb Griffin led a response drive, capping it off with a 9-yard strike to Dillon Smith to tie the game at 7.
After Flower Mound took a brief lead on a Josh Grant 40-yard field goal, the Keller offense began to click on all cylinders, scoring on their next two drives to push their lead to 11 midway through the 2nd period. The Jaguars had a nice drive near the end of the half, but a Newton interception resulted in the teams heading to the locker room with a 21-10 score.
Momentum seemed to be back on the side of the Jaguars, as Camron Jones fumbled the kickoff for the Indians near midfield. However, they were only able to get another field goal, making it a one possession game. The game then turned for the worse for Flower Mound, as another Griffin touchdown pass made the score 31-13, and after a turnover on the first play of the new drive, Griffin tossed another to Smith, pushing it to 38-13. The Jags would score late in the game, but the lead was simply too much.
Newton had a solid game, with 377 all-purpose yards, but 3 interceptions seemed to be the killer for the offense.
Despite opening the season with two tough losses, the always energetic Flower Mound fan base is optimistic as they enter district play.
"We know in the grand scheme of things, these games don't matter," senior Rosette Elana Stolinsky said, "We know that we're fine-tuning for district and we're ready to surprise some teams that aren't ready for us."
Flower Mound faces off against Plano East next Friday at home.