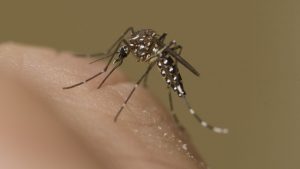 Ten mosquito samples in Flower Mound so far this year have returned positive results for West Nile Virus.
This comes after the town's environmental health services division confirmed Friday the ninth and tenth samples. They were found in the 3000 block of Old Settlers Road and the 2800 block of Stillwater Court.
The town will be spraying in a one-half-square-mile radius of those areas from 10 a.m. to 6 p.m. September 8-10. Those dates may be rescheduled in the event of inclement weather.
There are several precautionary steps you should take while spraying is being done.