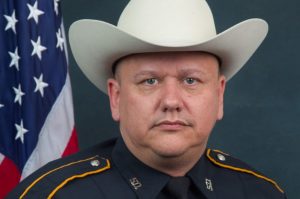 As Texas continues to mourn the loss of Harris County Sheriff Deputy Darren Goforth, Governor Greg Abbott issued a statewide call to stand with law enforcement in Texas.
Governor Abbott is asking officers to turn on their red and blue flashing lights for one minute, at 11 a.m. tomorrow; the time Deputy Goforth's funeral is set to begin.
Among local police departments that are participating, Flower Mound police will meet Friday for a brief ceremony on The Flower Mound, located just east of FM 2499 on FM 3040 at 11 a.m. Residents are invited to attend the event and stand with police as they honor the fallen officer.