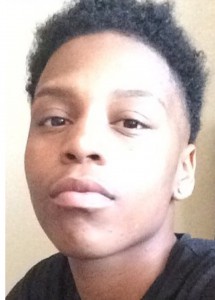 Lewisville police have issued a warrant for a woman they believe to be involved in the murder of a Lewisville teenager in July.
Detectives have obtained a capital murder warrant for the arrest of Cariea Lashae McCord, 19. She is described as 5'6″, 130 pounds and her whereabouts at this time are unknown.
According to Lewisville police, at the time of the murder, on July 23 saw two suspects flee a vehicle that was stopped in the middle of the street near the intersection of Oak Bend and Forest Brook Drive.
When they arrived, officers found Jarrod Dewayne Black, 19, dead inside of a 2004 green, Nissan Altima. Officers immediately set up a perimeter around the wooded area in an attempt to contain the suspects. The suspects were able to escape the wooded area before a solid perimeter could be established.
Police urge residents with information about this crime to call the Lewisville Police Department crime tip line at 972-219-8477. You can also text tips anonymously to 847411 by using the keyword TIPLPD or call Denton County Crime Stoppers at 800-388-8477.
Tipsters may be eligible for a cash reward, police said.