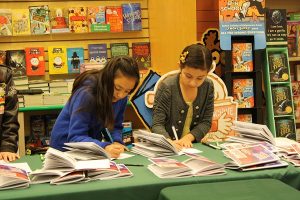 Here are a few ideas to help your kids transition back to school and enjoy their year:
Looking for some ways to keep your kids organized? Check out this video that offers some DIY tips.
Here's CNET's list of tech gifts/needs for your student … each under $100.
Kids bored with PB&J in their lunch boxes? Here are some neat ideas for easy ways to brown bag it.
Are you concerned that your kids might be into smoking and using hookahs? Worried about ADHD? This report from the CDC, "Class is In: Essential Tips before going back to school," offers some essential info on how parents can help students stay healthy and happy this school year.
Lastly, here are some signs that your child is acclimating socially during the back-to-school season.