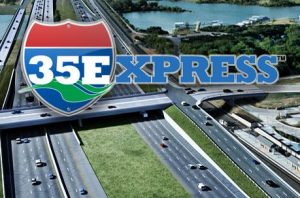 In case you hadn't yet heard, daily construction flagging will be ongoing from 8 a.m. to 5 p.m. today through August 21 on the southbound I-35E frontage road near Grandy's Lane in Lewisville, between FM 407 and Valley Ridge.
Eastbound and westbound Grandy's Lane will be down to one line in each direction during this time.
The work is part of the 35Express project and is being done to shift traffic in the area.
Also, traffic will be flagged from 9 a.m. to 6 p.m. and again from 9 p.m. to 5 a.m. on east- and westbound Garden Ridge Boulevard at I-35E.
The flagging operations will be in effect today through September 11, and are also part of the 35Express work.