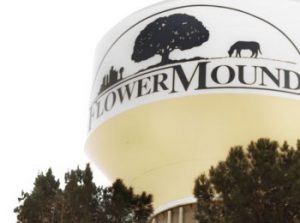 Due to sound tax base growth, strong financial management, and a stable, growing local economy, independent bond rating service Fitch recently reaffirmed Flower Mound's AAA bond rating for General Obligation bonds.
"We're very pleased to receive affirmation of the AAA bond rating from Fitch and appreciate their recognition of our continued conservative financial management and strong financial improvements the town has made over the last several years," said Flower Mound Mayor Tom Hayden.
This is the second consecutive year Fitch has issued a bond rating for Flower Mound, noting that planning for the long term and monitoring costs help the town to "maintain a strong financial position," which in turn, helps maintain our low unemployment rate, steady increase in home and property values, not to mention the significantly higher level of educational attainment in Flower Mound, in comparison to the rest of the country. To view the entire rating report,visit www.fitchratings.com.
The town also received good news from independent bond rating service Standard & Poor's (S&P), reaffirming its AAA rating of Flower Mound's General Obligation bonds. The rating reflects S&P's assessment of a variety of factors which determined Flower Mound has a very strong economy, largely in thanks to "very strong management, with 'strong' financial policies and practices," "strong budgetary performance, with operating surpluses in the general fund and at the total governmental fund level," and "adequate debt and contingent liability position."
The town is pleased that S&P confirms, "Management is committed to very strong budgetary flexibility, strong budgetary performance, and capital management policies to provide overall budget stability."