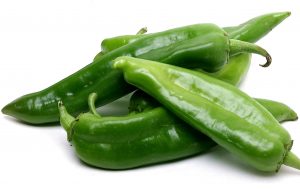 Do you do chili peppers? This staple of Tex-Mex cuisine is a spicy, husky, fiery part of nearly every native Texan's palate.
In the Lonestar State summer is Hatch chili pepper season. In fact, it just started yesterday. As a way to celebrate, Market Street in Flower Mound is hosting a "Hatch Chili Fest," each Saturday and Sunday for the first four weekends in August.
Market Street will roast mild, hot and extra hot Hatches for guests from 10 a.m. to 5 p.m. in front of the store. According to the store, Hatch roasting causes the peppers to blister and shed their skin, making them easier to peel.
Roasting also up-wells the pepper's natural flavor, bursting forth that later summer aroma, which is so popular with guests that candles have been created to capture the scent, Market Street says.
"Hatch chili pepper season is one of the favorites for our Dallas-Fort Worth guests," said Joseph Bunting, director of produce for The United Family, parent company of Market Street.
Hatch Valley is an place in New Mexico that is known for growing some of the best chilies in the world, but they're only available for one month of the year.
If you're going to pick up some roasted Hatches, Bunting suggests that you refrigerate them ASAP, but at least within two hours of roasting.
Market Street will have a selection of roasted Hatch chilies displayed in the produce department. To pair the peppers, the store will also have 22-ounce clam shells and Hatch-stuffed mushrooms available every day in the produce area.
Check out some Hatch chili pepper-inspired recipes on Market Street's Pinterest boards.