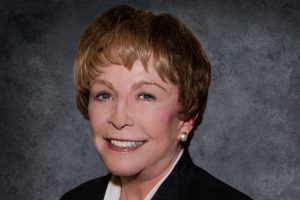 Please report Location of your Tornado Storm Shelter to our Fire District!
Our AVFD is working on a District wide project to identify and map all storm shelters in its jurisdiction. For your own safety, please report the location of your personal or business Tornado Storm Shelter to Chris Muscle with the Argyle Volunteer Fire District.  (940) 464-7254.  Every storm shelter in Denton County should be mapped, in case debris from a storm or tornado keeps people from getting out of their shelter afterwards.  They could be trapped for days and no one would know that they were underground.  If you live in Copper Canyon, please also report the location of your storm shelter to Town Administrator Donna Welsh at Town Hall 940-241-2677 #3.
Summer Heat increases chances of Grass Fires!  Please regularly mow your lawn and/or open field area to reduce the fire hazard!
REMINDER: No Fireworks allowed in Copper Canyon!  Enforceable by Court Fine!
No Fireworks allowed in Lantana by Homeowners Association!
For the safety of all our families, homes, and even pets – Please comply.
Tom Chiles – Patriarch of Copper Canyon family passes
In 1977 Tom Chiles bought acreage in Copper Canyon east off of Copper Canyon Road.  For 3 years, from 1977 to 1980, Chiles enlisted (proscripted?) his three sons Mike, Larry and Joe to clear the acreage and build the roads and the lake.  Youngest son Joe said "For three years he and his two brothers, and MANY friends, picked up rocks and built fences all day long.  There were no days off.  If the brothers finished 30 minutes before dark, their dad Tom was sure they could unload one more trailer by vehicle headlights."
The Chiles family had lived in Highland Village since 1964, but began to move to Copper Canyon in the mid-1980's.  In 1978 son Larry Chiles was the first to build his home in the Chiles family compound in Copper Canyon.  Patriarch Tom Chiles built his home in 1980.  Youngest son Joe Chiles and wife Shari Chiles built their home in the Copper Canyon family compound in 1985. Son Mike built his home in 1998.
Youngest son Joe Chiles, was born 9 years after his middle brother Mike.  Joe said, "I was supposed to be a girl named "Sue Ann" after his mother's sisters.  Instead, he was named "Joe Allen Chiles" after his two older brothers.  The adult Joe served honorably as Copper Canyon's Mayor Pro Tem for many years!
Tom Chiles passed June 19th, 2015 at 90 years of age. He was at home in Copper Canyon with all his family there.  Son Joe said the last 3-5 years had been "decent."  Tom was struggling, but not in pain, but his quality of life had diminished and he was not happy about that.  Joe said, "My Dad was a good man, and he did a lot of good things."  Tom's widow Glenda Chiles still resides in the family home in Copper Canyon. (Tom Chiles' obituary was in the Argyle Methodist Church, and both the Lewisville and Flower Mound Leader area newspapers.)
Herm Humphreys passing – in the words of his wife of 58 years, Anita.
"Herman Humphreys was born in Dallas, TX, 2/20/1931 and passed away after a long illness on 6/8/2015 in Copper Canyon, TX.  He was 84 years old. The SMU graduate was an Air Force veteran who served in the Korean War.  Herm was an Irving resident for 38 years; then moved to Copper Canyon in 2002.  He is survived by his wife of 58 years, Anita; and their 4 Children – Neva, Carla, Stewart, and Dina; plus 14 grandchildren and 25 great-grandchildren.
Herm and his wife "Nita" had a sporting goods store in Irving for 10 years. They specialized in clothing and equipment for youth teams. The store was lost to a devastating fire, which destroyed everything except for an engraving machine.  Two years later on a Thanksgiving Day (the only one they spent away from home), their house burned down.  The only thing that survived the fire was the engraving machine that they had salvaged from the store fire.  By this time, they decided someone was trying to tell them something, so they went into the awards business.  Herm thoroughly enjoyed this business, until he retired in 2007 due to health reasons.
Herm was a very loving person, but especially loved all children.  He was the type of person who the neighborhood kids would come to the door and ask if he could come out and play.  He coached kids' baseball, softball, and football.  He played softball for years as a young adult.  Then when he turned 53 he got his old softball buddies together and joined a senior softball league which he enjoyed for the next 13 years until he was 66.
His other passion was puppies.  He took in more rescue dogs than I could count during his lifetime.  He loved them all and cared for them all until they passed away of old age.  His greatest hope was that he would get to see them all when he passed away.  That is the way I picture him now, surrounded by all his furry friends."    Anita Humphreys
 (NOTE: For the last decade plus, Nita Humphreys has been a wonderful volunteer in our Town!  Neighborhood Watch Block Captain for Rolling Acres, diligent proof reader for endless hours on the original Copper Canyon Cookbook Committee, helper each December at the Town Santa Party for Copper Canyon Kids, and active member of the Copper Canyon Women's Club in their many charitable community endeavors such as the annual Easter Egg Hunt for local children.  And for the last few years, she has lovingly cared for her husband Herm in their home here.  Thank you, Nita, for all you have personally given to your extensive family, your friends and neighbors, and especially to your husband of 58 years!)
 Roy and Annell Bradford celebrate their 60th Wedding Anniversary!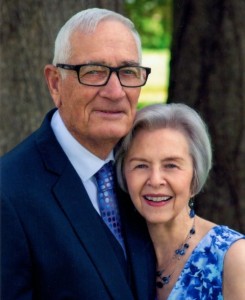 Annell Bradford grew up in Richland Springs in Central, Texas.  Roy grew up in our local area, called Waketon then.  The couple met in college.  Annell was attending Texas State College for Women in Denton, now known as TWU.  She graduated in 1957 with a Home Economics Education degree.  Roy was attending North Texas State Teachers College, now known as UNT. He graduated with a Banking/Finance Degree in 1956. He was right out of the Army, having served in the "Korean incident."  They met in October, 1954 and married 8 months later on June 4th, 1955 in the Little Chapel in the Woods on the TWU campus.  They lived in Denton for 6 years.
In 1962 they moved to Copper Canyon and built a home on Jernigan Road.  Annell said it was a "no man's land" then.  She only saw the school bus and the mailman.
For 40 years the Bradfords had celebrated their wedding anniversaries in Salado, Texas at the Stagecoach Inn.  But road construction on I-35 discouraged them this year.  Their daughter Lori Hannah said "Isn't there some place locally we could use?"  Annell and Roy were surprised to realize that Copper Canyon's Town Hall was not only available, but residents were encouraged to use it!  So, daughter Lori Hannah arranged the anniversary event there and served as the hostess!
Twenty-six family members and friends attended:  the Bradfords son Roy Bradford, Jr. and his wife Debbie (also Copper Canyon residents on Jernigan Road next door to Roy and Annell); daughter Andrea Duwe and husband Rick from Greenwood in Wise County; and daughter Lori Hannah and husband Brett from Weatherford, Texas.  In addition, 7 of 9 grandchildren attended and all 4 male great-grandchildren, including the youngest one only three months old!
Roy Bradford has for years mowed the grounds around Town Hall and maintained the crepe myrtle trees in front of our long ranch style front porch.  Annell Bradford has also for years, as a labor of love, quilted blankets for indigent newborns in Denton County.
As a couple, the Bradfords attend almost every Copper Canyon Town Council Meeting. The Bradfords even attend Council Meetings when the meetings are routine, simply required by State law, or just plain dull but include Town business that must be addressed.  Many times, Roy and Annell have been the only ones in the "audience" for a Council Meeting.
Roy and Annell Bradfords' familiar faces in the audience each month at Council Meetings reinforce why you agreed to be on Council in the first place.  We have a town of incredible individuals, who are willing to donate their time to give back to our community.  The Bradfords are living proof of the old fashioned concept of "neighbor taking care of neighbors."
It's a Small World:  Dartmouth University and Copper Canyon!
Copper Canyon resident June Tyler is very proud of her niece Lindsay Tyler's recent graduation from Dartmouth University! Lindsay is the daughter of June's brother; that branch of the Tyler family still resides in New England in Connecticut.
Town Administrator Donna Welsh is also very proud of her oldest grandson Drew Hunnicutt, who is entering Dartmouth as a freshman this fall.  Donna and grandson Drew's family will be attending the annual Dartmouth-Harvard game on Dartmouth's campus in October.
Drew is the son of Donna's daughter and son-in-law Jennifer and Michael Hunnicutt.  Donna's home is across the street from the new home the Hunnicutts recently built in Saddlebrook in Bartonville.  This gives Donna a wonderful opportunity to be a "hands-on" grandmother with granddaughter Ashley, and especially with youngest grandson Alex, age 8.