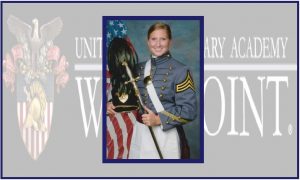 The first female from Flower Mound High School has graduated from a prestigious military school.
Cadet Mallory Herron graduated from the West Point U.S. Military Academy on May 23.
She graduated from FMHS in 2010. At West Point, Herron focused her studies on systems engineering and was awarded four letters participating on the women's varsity soccer team.
Herron was commissioned as a 2nd lieutenant in the U.S. Army with the Ordnance branch. After her initial training in Virginia, she will report to Fort Bragg, North Carolina where she will be assigned with the 1st Brigade Combat Team, 82nd Airborne Division.
Herron is the daughter of Scott and Tricia Herron of Flower Mound.