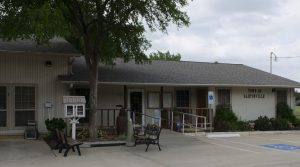 The developer of the proposed Barton Ridge Estates in Bartonville will be hosting an informational meeting for residents on Friday.
Their request is for consideration of the development of 281 acres located west of FM 407, about 1,500 feet north of McMakin Road across from Lantana.
The land is currently zoned agricultural and covered with native grasses and mature hardwood trees.
The proposed zoning for the Barton Ridge Estates development is planned development. This zoning classification will allow for customization of the development standards to best fit the property and preserve its natural attributes, according to a press release from the town.
Barton Ridge Estates will be a low-density gated single-family residential subdivision with about 144 premium estate lots with high-end custom homes. Proposed lot sizes throughout the development range from a minimum of 43,560 to 65,340 square feet.
The development will have a private entry gate and privately maintained streets which will be maintained by the creation of a dedicated homeowners association.
The development is designed to be compatible with the surrounding land uses with the objective to create a residential environment that both enhances and complements the natural beauty of the area as well as providing a sense of community to the future residents of the development and for the neighborhood, according to a press release from the town.
The information meeting will be at 6:45 p.m. Friday at the Lantana Community Fellowship Church.