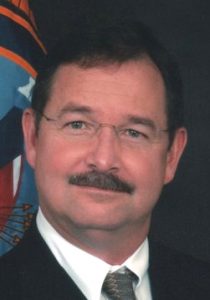 Thank you to the membership of the Double Oak Women's Club for the overwhelming acts of kindness during National Police Week.  The baked goods, meals and handwritten notes were sincerely appreciated by every officer with the police department.
We would also like to thank the DOWC for helping fund three sets of external body armor that go on patrol daily.  The armor was delivered Wednesday, May 13, 2015 and utilized by one of your officers during the peaceful resolution of a disturbance call (involving multiple police officers, the Sheriff's department and a reported suspect armed with a shotgun) on Saturday, May 16, 2015.
Over the past month I've received three inquiries regarding the legality and utilization of unmanned aerial vehicles (generally referred to as "drones" or in this article UAVs).  Before reciting the law regarding UAVs, and making a few observations from the law enforcement side of things, I would like to propose a lot of conflict could be avoided with common courtesy between neighbors.
If you've purchased a UAV for personal or family use (gift to the children?) please consider speaking with your young pilot about the sanctity of a person's home and their privacy.  If you want to fly a camera equipped drone, where it will have a view of your neighbors, have the courtesy to ask permission.
Is it against the law for a person to take pictures of my home or family without permission?  Yes.
Texas Government Code Sec. 423.003. OFFENSE:  ILLEGAL USE OF UNMANNED AIRCRAFT TO CAPTURE IMAGE.  (a) A person commits an offense if the person uses an unmanned aircraft to capture an image of an individual or privately owned real property in this state with the intent to conduct surveillance on the individual or property captured in the image. (b)  An offense under this section is a Class C misdemeanor. (c)  It is a defense to prosecution under this section that the person destroyed the image: (1)  as soon as the person had knowledge that the image was captured in violation of this section; and (2)  without disclosing, displaying, or distributing the image to a third party. (d)  In this section, "intent" has the meaning assigned by Section 6.03, Penal Code.
A few observations from the law enforcement side of things.  This is a challenging law to enforce.  The state has to prove that the defendant intended to capture the image and that they forwarded the pictures to a third party.
Identifying the pilot/owner of the UAV, obtaining permission or a search warrant to access the drone hard drive (or a computer or website where the images are being stored), finding witness testimony about the flight and then the ability of the person to delete the pictures as a defense to prosecution are all pretty big roadblocks.  I suspect successful prosecutions are going to result from people finding images of their homes, or persons that have been captured by a UAV and then posted to a social media website.
It's also important to understand that there are numerous lawful uses of UAVs enumerated under Texas Government Code Sec. 423.002 including, but not limited to:  (1)…professional or scholarly research…by a person acting on behalf of an institution of higher learning…(2) is airspace designated as a test site or range…(3) as part of an operation, exercise,…of any branch of the United States military;  (4)  if the image is captured by a satellite for the purposes of mapping;  (5)…captured by or for an electric or natural gas utility:  (6)  with the consent (!) of the individual who owns or lawfully occupies the real property captured in the image;  (7)  pursuant to a valid search or arrest warrant; (8)…captured by a law enforcement authority…(A) in immediate pursuit of a person…officers have reasonable suspicion or probable cause to suspect has committed an offense,…(B) for the purpose of document a crime scene…(9)…(A) surveying the scene of a catastrophe … etc.
If you observe a UAV being operated, and are concerned that the person is unlawfully capturing your images of you or your property.
Thank you for the opportunity to serve.
Recent Police Calls
Alarm – 6200 block of Pepperport – A resident reported receiving notification that his garage door was opening and shutting.  Officers found no sign of criminal activity.

Disturbance – 500 block of Country Court, Bartonville – A Double Oak officer assisted a Bartonville officer with an investigation into a disturbance involving an allegedly intoxicated person.
Suspicious Circumstances – 8300 block of Justin Road – An officer on patrol found a person sleeping in a vehicle behind a local church.  The subject left the area after being contacted by the officer.
Assist Citizen – 100 block of Kings Road – An older citizen had fallen in a barn and required help.
Welfare Check – 3400 block of E. FM 407  – An adult male walking down the median seemingly confused.  He was offered assistance and then continued on his way.
Loud Music – 200 block of Meadowknoll – A citizen reported excessive vehicle traffic and loud music. Further investigation revealed a large party taking place in Flower Mound.
Major Accident – 200 block of Kings Road — A driver was taken to a local hospital after a major wreck. Police said the motorist drove through a stop sign, across a resident's yard and through the homeowner's swimming pool fence.
Reckless Driver – Various Locations, Double Oak / Denton County – An officer stopped a motorist who had generated 911 reports about an inability to maintain a single lane of traffic or drive a straight line. The officer made contact with the driver, after the subject ran a stop sign, and determined that the motorist was operating a truck with an allegedly bad power steering pump.  Multiple citations were issued.
Suspicious Circumstances – 100 block of Meadowknoll – A resident reported seeing a vehicle, occupied by three adult males, parked in multiple locations in their community for an extended period of time.  The officer investigated and determined that one of the subjects was a resident and the other two occupants were friends from nearby towns.  Multiple citations were issued for possession of drug paraphernalia.
Ordinance Violation – 100 block of Highview – An officer contacted a non-permitted solicitor, and her assistants, and asked them to stop going door to door until a permit was obtained.
Alarm – 8200 block of Victoria Lane, Lantana – An officer assisted a Bartonville officer with searching a residence in which an alarm had been activated and a door was found to be open.  The homeowner checked the residence and did not find anything missing.
Forgery/Fraud – 3800 blk. Berry Hill Court – Complainant's personal identifying information was used to open a checking account.
Child Safety Seat Inspection – 100 block of Chapel Hill Drive – A certified child safety seat inspector / installer helped a family properly install a car seat.  If you would like to schedule an appointment please call 972-55-5995.
Prisoner Pickup – 7200 block of Stonebrook Pkwy., Frisco – An adult male wanted by Double Oak was arrested in Frisco and then transported back to the Flower Mound detention facility for arraignment by magistrate.
Assist Agency – 3600 block of Justin Road, Highland Village – A Double Oak officer assisted with investigation by Highland Village police regarding a suspicious subject.
Animal Complaint – 200 block of Simmons Road – A large poodle that was roaming neighborhood was returned to its backyard.
Forgery/Fraud – 100 block of Willow Oak Court – The complainant had income tax filed by an unknown person.
Accident – 100 block of McMakin – A motorist experienced tire failure and then crashed into a stop sign.
Suspicious Activity – 200 block of Oak Trail – An unknown man in a green van pulled into a resident's driveway and began talking with him about the installation of a wood floor. The resident found this suspicious and reported it to police.
Welfare Concern – 8300 block of Justin Road – A witness reported an adult female asleep in a motor vehicle.  An officer made contact and the subject was okay.
Solicitor Complaint – 200 block of Lake Trail Court – Reports came in of a male selling magazines and books without a town permit.
Noise Complaint – 100 block of Knob Hill Lane – Reports came in about unknown people singing loudly and taunting the reporting party.  An officer was unable to locate any suspects.
Juvenile Complaint – 200 block of Kings Road – Reports came in of a group of up to 12 juveniles blowing an air horn at passing cars and disturbing the peace of residents. Subjects were gone upon officer arrival.
Assist Agency Justin PD —  200 block of Cedar Crest Drive, Justin — Double Oak police assisted when it was reported that a man was threatening people with a firearm and walking on the roof of his home. Several agencies were on the scene and established a perimeter around the house and spoke with the armed man. The situation was resolved peacefully by the local police.
Disturbance – 100 block of Redbud Street in Denton County – A disturbance between father and son.
Traffic Control – Lantana – A Double Oak officer assisted with traffic control at the scene of a house fire.
Arrest – 200 block of McCart Street, Krum – A suspect was detained by Krum police on two Double Oak traffic warrants and then transported to Flower Mound Jail by a Double Oak police officer.
Criminal Mischief – 100 block of Cedarcrest Lane — A homeowner reported that their lawn was damaged by an unknown motorist who had apparently driven across their yard. Motorcycle parts were found at the scene and police think the driver may have crashed there.
Driving While Intoxicated – 100 block of Chinn Chapel Road – A officer on patrol saw a vehicle high centered on a concrete curb in a business parking lot.  After taking field sobriety test, a 27-year-old female was taken into custody for driving while intoxicated and transported to county jail.
Noise Complaint – 300 block of Meadowknoll– Reports of loud music and unknown persons revving an engine on a motorcycle.
Reckless Driving – 200 block of Lake Trail Court  – A resident reported a conflict with an aggressive driver who was operating a black Cadillac.
Parking Complaint – 100 block of Shady Oaks Drive — A witness reported that a young man parked a car in the neighborhood and then walked away. The driver apparently returned hours later. The witness said that the previous week the same man had dumped the contents of his truck on the road and left the mess there. An officer issued a parking ticket.