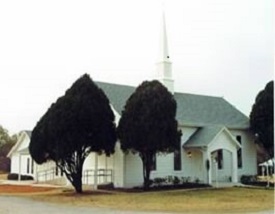 The historic Flower Mound Presbyterian Church at 1501 Flower Mound Road is celebrating Easter with special worship Services, a Cantata, a free supper and an Easter Egg Hunt.
On March 29, Palm Sunday, Sunday School for all ages begins at 9:30 a.m. followed by a 10:30 a.m. worship service featuring a special Passion Cantata.
On Maundy Thursday, April 2, a light supper begins at 5:30 p.m. with an invitation to all area residents. A worship service at 6:30 p.m. will feature Tenebrae and Communion.
On Easter, April 5, Sunday School begins at 9:30 a.m. with a worship service at 10:30 p.m. An Easter egg hunt for children will follow the service at 11:45 a.m.
For more information, visit www.fmpcweb.org or call 972-539-7184.