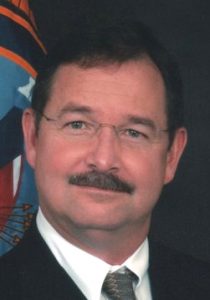 It's Wednesday morning, March 26, 2014, and as I'm getting ready for work, a jail house interview with a suspect who admitted using narcotics before a fatal crash is being recounted on the news. "He told police at the crash scene that he smoked PCP, but from jail, Bynum says the marijuana he smoked may have been laced with PCP." (myfoxdfw.com). His choice in narcotics doesn't matter too much now, Mr. Bynum is accused of having collided with a family of four at the intersection of Polk and Ledbetter in Dallas, and is alleged to have killed an eighteen month old little girl.
Any police officer with a few years on the job can recount an endless litany of motor vehicle collisions (we don't call them "accidents" anymore as almost 100% of the time someone is at fault) that result in severe injuries or death.  Information obtained by the Texas Department of Transportation, through peace officer crash reports for 2012 (available on their website) revealed that there were 3,067 fatalities; 63,610 serious injuries; and 230,506 persons reporting injuries of a minor nature.  Of the fatalities reported 1,099 were suspected to have involved alcohol the majority happened on Sunday morning between 2:00 am and 2:59 am.  "Of all persons killed in vehicles where restraint usage was applicable and usage was known in 2012, 45.4% were reported as not restrained (no seat belt use) when the fatal crash occurred."
Oftentimes law enforcement officers get asked questions about why we conduct traffic enforcement.  When you're wearing a blue suit and a badge the answer to that question seems self-evident.  What I've often missed over the years is the emotional impact that a traffic stop has on the person who was stopped by a peace officer.  I can't stress enough that committing a traffic violation doesn't make you a criminal, or a bad person, or frankly it doesn't even mean that you committed an offense (the officers are human and they are not always right).  Why do we conduct traffic enforcement?
1.  Motorist and pedestrian safety.  It really is about public safety!  Despite our fearsome reputation for aggressive traffic enforcement in 2013 Double Oak had 932 traffic stops that resulted in 1,050 citations for approximately one citation every eight hours.  It is about compliance and not about revenue generation.  I have never been pressured to raise money for the Town of Double Oak coffers through mindless enforcement of traffic regulations.  Reality is that Double Oak is a predominantly residential community with narrow streets, few sidewalks, curving roadways with lots of joggers, walkers, bicyclists, school kids and pets all sharing the same streets.  What is preached is that we do want motorists to observe the speed limits, stop at stop signs, stay off cellphones in school zones, slowdown in construction zones, drive sober and avoid collisions.
2.  It's the law!  Often forgotten is that peace officers actually take an oath to enforce the laws of the State of Texas.  The Texas Transportation Code, which is an expression of the will of the legislature and from which the overwhelming majority of all traffic enforcement generates, can and will, be enforced by police officers on any public street or highway in the State of Texas.
3.  Traffic contacts often lead to arrests for other offenses.  The initial traffic contact gives officers the opportunity to detect other misconduct.  When a motorist rolls down a window and we smell narcotics or alcohol; hear slurred speech; observe impaired motor skills; or determine a person has a suspended license or no motor vehicle insurance; it is the beginning of a more detailed investigation.  I've been present when a murder was solved through the recovery of a pistol on a traffic stop.  I've seen an alert rookie officer recognize that the purse, identification and jewelry belonging to a missing woman didn't belong in the suspect's vehicle, during a traffic stop.  I've seen multiple residential and vehicle burglaries cleared through alert patrol work and traffic stops.  The traffic contact is one of the building blocks of effective patrol and safe neighborhoods.
4.  High visibility patrol deters crime.  Repeatedly studies and experience demonstrates that the perception of police presence reduces crime.  We are a car centered society.  You don't get to our communities by walking or riding the bus.  If you're in town to commit a crime you arrived by motor vehicle.  I take it as a complement when people mention they think about the police when they enter the boundaries of Double Oak.  That perception of police patrol and the possibility of being stopped for violating a traffic law absolutely helps deter reckless driving and other criminal behaviors (it also has also helped solve crimes that occurred in our community).
Double Oak is an incredibly safe and wonderful community for living and working.  Our officers are appreciative of the opportunity to police in such a supportive environment.
Thank you for the opportunity to serve.
Derrick Watson
Chief, Double Oak Police Department