Southern Denton County residents will head to the polls starting next month to decide a plethora of municipal and school board contests.
The Cross Timbers Gazette asked each candidate in a contested local race to answer a brief questionnaire to help voters make an informed decision at the polls this May.
In Flower Mound, there is one contested race, for Place 2 on Town Council. Incumbent Sandeep Sharma is term-limited, and two Planning & Zoning Commissioners are seeking to replace him: Chris Drew, a P&Z alternate, and Brad Ruthrauff, P&Z chair.
One other Flower Mound council seat, Place 5, is also expiring, but only the incumbent, Ann Martin, filed to run for it.
Election Day is May 6, and early voting will run April 24 through May 2. The last day to register to vote is April 6, and the last day to apply for ballot by mail is April 25. Click here for more information about voting in Denton County.
The candidates for Flower Mound Place 2 are listed in alphabetic order below.
Place 2 (3-year-term)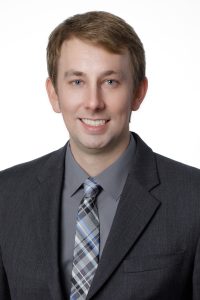 Chris Drew, 34
Occupation: Program manager in the automotive industry
Education: Master's Business Administration and Bachelor's Mechanical Engineering
Previous public service: Planning & Zoning Commissioner
SMARTGrowth Commissioner
Capital Improvements Advisory Committee
What motivated you to run for this position, and why are you the best choice? I am running for office because I have a passion for community service, and a desire to continue making Flower Mound one of the best communities in Texas. I'm a lifelong resident of the Flower Mound area. I grew up here, graduated from Marcus High School, and came back to raise my family. The decisions I make in Town Council will affect me and my growing family for the rest of our lives.
I am the best candidate for the position because I support no more apartments, lower taxes, and honoring the Master Plan. I will uphold our town's Master Plan, strengthen the development standards that maintain our quality of life, and reduce the overall tax rate for our residents by being fiscally responsible with our town's spending. I also have extensive experience in managing large financial budgets, am currently on Planning & Zoning, and have the drive to make our town the best.
Mission statement:The core of my campaign is supporting, advocating, and being a voice for all residents. For me this means no more apartments, lowering our tax rate to account for increasing property tax appraisals, and honoring our town's Master Plan.
Facebook page: Chris Drew for Flower Mound Town Council Place 2
Website: chrisdrewforfm.com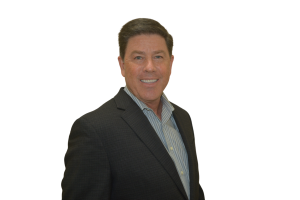 Brad Ruthrauff, 59
Occupation: Territory manager
Education: Graduate of Mesa College
Previous public service: I have been serving on the Planning & Zoning Commission, Smart Growth Commission, and Capital Improvements Committee since 2015. I currently chair all three of those boards. In 2021-2022, I was part of the Steering Committee that updated the Trails and Bikeways Master Plan. This planning process involved a series of meetings with key stakeholders and public members in gathering input on how they envision walking, biking, riding, and paddling in Flower Mound in the future.
What motivated you to run for this position, and why are you the best choice? As a proud resident of this community, I am eager to bring my passion and commitment to serving as a town council member. I have lived in Flower Mound for over 24 years and have watched it grow and evolve over time. I have a deep love for this community and a desire to help guide its future positively. With my strong background in planning and zoning, I am confident that I can bring a fresh perspective and valuable insights to the table. I believe in working collaboratively with my fellow council members and the community to address our town's challenges and find creative solutions that will benefit us all. I am eager to bring my passion and dedication to the town council and to work together to build a brighter future for our community."
Mission statement: Uphold the principles outlined in the town's Master Plan.
Promote smart, controlled, and measured growth (SCMG) that enhances the quality of life for residents.
Collaborate with residents to ensure that the right kind of development is brought to their neighborhoods.
Advocate for a fairer distribution of taxes between businesses and residents.
Facebook page: Brad Ruthrauff for Town Council Place 2
Website: brad4flowermound.com