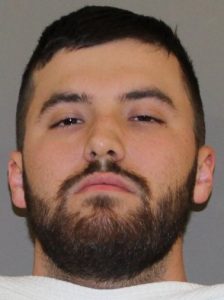 On Wednesday at 7:40 p.m., Highland Village Police responded to a motor vehicle injury accident in a parking lot in the 1900 block of Justin Road.
A preliminary investigation by police revealed a man and woman may have been involved in an argument in the parking lot. When the man attempted to drive away, the woman was run over and sustained serious injuries. She was transported to Medical City Lewisville and later died from her injuries.
The victim was identified as Lindsey Crable, 28, of Fort Worth.
The driver, John Cree, 22, of Highland Village was arrested at the scene with charges pending for intoxication manslaughter. Cree is also charged with possession of a penalty group one controlled substance less than 4 grams.
Flower Mound Police are assisting with the accident investigation.