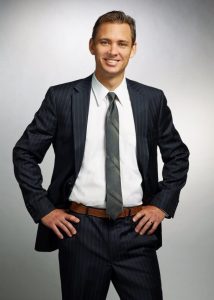 By Glen D. Smith, CFP®, CRPC® 
In part one, I talked about this year's 29% increase in clients. This wouldn't have been possible without our wonderful team. But with all the remarkable achievements, it's also been a bittersweet year as Alisha decided to leave the team and travel to Australia. However, it will be an amazing adventure and we all wish her the best of luck. With Alisha leaving and more new clients, we've also welcomed Tad Demeester and Maria St.John into the business. I'm so grateful to have such an incredible family of colleagues.
We're also very fortunate to be recognized by others. This year, I was named one of Forbes Best-in-State Wealth Advisors for 2019, a prestigious recognition for standout wealth advisors who top the list in each state. Also, I was recently named a member of the 2020 Raymond James Financial Services Leaders Council.
When I left Merrill Lynch in 2017, I took a gamble and opened my own office. I knew it would be hard work, but with the support of my family and colleagues, the rewards have been priceless. Today, we now help over 240 clients with their investing needs. 2019 has been an incredible year, and as we head into the next decade, I'm positive that 2020 will be even better. We wish everyone a Merry Christmas and a wonderful New Year!