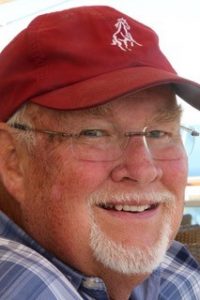 By Larry Varnes, Vice-President, Robson Ranch HOA
Preparations for the Holidays are in full swing at Robson Ranch. The community is committed to enhancing the active adult lifestyle all year long, especially this time of year.
Thanksgiving starts early at Robson Ranch. We begin the day with our annual Turkey Trot which is a family run/walk event. The "warm-up" includes our own rendition of the Chicken Dance (a sight to see). This is always followed by a great Thanksgiving brunch at our Grill.
Then it seems like we immediately switch gears and partake in a festive December Holiday Gala Dinner. That dinner is followed a few days later with two musical performances by the Robson Ranch Choir. They are scheduled for December 21st at 7 p.m. and on the 22nd at 4 p.m. The surrounding community is warmly invited to enjoy these seasonal selections by the Ranch's talented group of singers. Santa will be there to spend a special moment with the little ones. Go to our website for more information on tickets as well as other upcoming events like our New Year's Eve Dinner Dance: rrmusicclub.com.
Our various neighborhoods are rumored to be in the midst of installing uniform decorations on participating homes. Feel free to drive out and enjoy the Robson Ranch Holiday spirit by checking out our lights. After all, we are all neighbors in the shadows of the Cross Timbers footprint. If the spirit moves you, stay for dinner at our Wildhorse Grill. We also cater everything from individual Holiday parties to groups up to 400 guests. If you have a need, contact Shelby Berg through our Robson Ranch HOA office.
WE WISH YOU ALL THE BEST OF HOLIDAYS AND A HAPPY, HEALTHY NEW YEAR!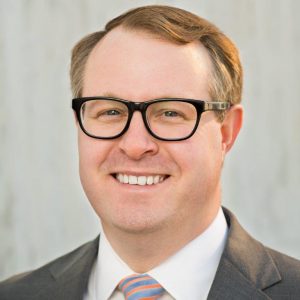 Denton City Council Update
By Jesse Davis, Denton City Council, District 3
We often call this time of year "The Season of Giving." That's in part, of course, because we exchange gifts at Christmas. But this is also the time we reflect on our many blessings, including family, shelter, and full pantries. That makes this the perfect time to express our thanks for these blessings by giving to those less fortunate and the non-profit organizations that serve them.
Long before I became your City Council Member, I realized that our non-profit community does a much better job helping the less fortunate than your municipal government would on its own. Our non-profits understand the challenges much more intimately and can respond to them more nimbly than the most well-intentioned City bureaucracy ever could. Because they operate on donations, grants, and volunteer labor, non-profits also tend to keep a tighter rein on their finances.
For this reason, the City of Denton partners with a number of local non-profits to provide needed relief throughout the community. For example, a few years ago we noticed a growing number of people experiencing homelessness in Denton. Some already lived here, and some are from other places. Regardless, the City could not let the problem go unaddressed. We could have used taxpayer dollars to build homeless shelters and provide direct services. But we've seen those plans fail in other cities, and that money go to waste. So instead, we partnered with non-profits to help them do what they do best.
The Monsignor King Outreach Center (MKOC) is one such partnership success story. This effort began when Monsignor King, the late pastor of Immaculate Conception Catholic Church, opened the doors of the church to the homeless during inclement weather. As the ministry grew, they needed more space. At just that time, the City was deciding what to do with a building we no longer needed. The result was a long-term lease of the City building to MKOC so that more folks could find shelter during dangerous weather.
Unfortunately, the need has grown since then. In October, my City Council colleagues and I voted to help fund the expansion of the MKOC's capacity and services. In 2020, MKOC will go from the "Emergency Shelter" that it is today to what is known as an "Enhanced Shelter." This will be a place the homeless can stay for a longer period of time, store their things, and have better access to social services. This makes it much easier for them to find permanent housing and jobs, and more likely that they will do so. I am sure this partnership with MKOC will have a profound and lasting effect on our community.
This is only one example of the kind of impact non-profit organizations have in our city. There are many, many more, and they make us proud to live in such a caring place. In this Season of Giving, as you reflect on your own blessings, please do what you can to show support and appreciation for these organizations.
Please don't hesitate to contact me on these issues and any others before the Denton City Council. You can reach me on my cell at (940) 208-7439, or by email at [email protected]. I look forward to hearing from you, and I'll see you around town!