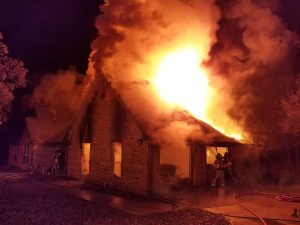 No one was injured in a house fire in Bartonville on Friday night.
The fire was reported about 6:30 p.m. on Gibbons Road near Brasher Drive. Argyle Fire Chief Mac Hohenberger said no one was injured, and Flower Mound firefighters saved a service dog that was locked in a kennel.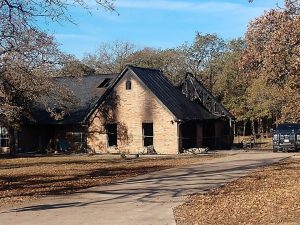 "Great save by that crew," Hohenberger said of FMFD's Truck 1 firefighters.
Hohenberger said the house had smoke damage and the garage is a total loss. In addition to Argyle and Flower Mound, firefighters from Denton, Double Oak and Lake Cities fire departments also assisted.
The home is owned by a family of four that recently moved to the area and the father is a distinguished disabled Army Veteran.
A GoFundMe page has been set up to help the family at gofundme.com/f/one-team-one-mission.