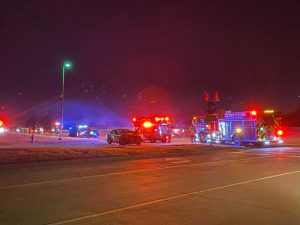 A driver was hospitalized late Friday night after crashing into a car that ran a stop sign in Flower Mound, according to police.
Just after 11:30 p.m. Friday, a driver in a Mercedes ran the stop sign at Lakeside Village Boulevard and FM 2499 and struck a Hyundai that was headed south on FM 2499, according to a Flower Mound Police Department spokesman.
The driver of the Mercedes was arrested on suspicion of Driving While Intoxicated, and the driver of the Hyundai was transported to a nearby hospital for treatment. The victim was later released from the hospital.