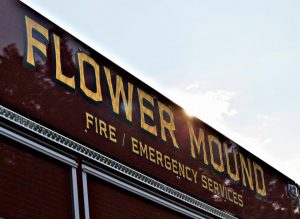 The U.S Department of Homeland Security recently awarded the Flower Mound Fire Department with $2.768 million in grant funds to help pay firefighters at Flower Mound's future fire station.
FMFD is receiving the Staffing for Adequate Fire and Emergency Response (SAFER) Grant, which will help fund 15 new firefighter positions for the upcoming Fire Station No. 7, according to the town of Flower Mound. The funds will be disbursed over a period of three years.
The future station will be located at 2777 Skillern Road, will service southern and western portions of town and the 9,300 square-foot facility is expected to open in spring 2020, according to FMFD.
The SAFER Grant Program provides funding to fire departments to assist in hiring firefighters that help communities meet industry standards and attain 24-hour staffing.