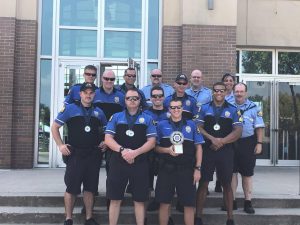 The Flower Mound Police Department dominated the Keller Police Department's "Race to End Child Abuse" last weekend.
FMPD Team 1 finished first overall, FMPD Team 2 placed second and FMPD Team 3 came in fourth overall, according to the department. Individually, Officer Chaple, Sgt. Rachal, and Officer Smith finished in first, second and third, respectively.
The race benefits Alliance For Children, the only Tarrant County nonprofit that provides protection from child abuse through coordinated and teamed investigations from law enforcement, the Texas Department of Family and Protective Services, Cook Children's Medical Center and the Tarrant County District Attorney's Office.