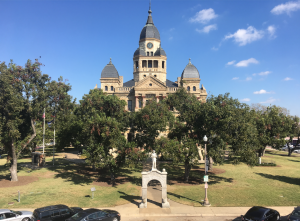 The Denton County Office of History and Culture will offer a free beginners workshop on Hispanic heritage genealogy this month.
Jo Ann Cantú Valentin and Gloria Cantú, members of the Dallas chapter of Hispanic Organization for Genealogy and Research and family historians for their Cantú/Rodriquez family, will share 30 years of experience in researching their family back to the 1500s. Participants will learn about researching their Hispanic family history and what resources are available.
The workshop is scheduled for 10 a.m. to 12 p.m. on Sept. 21 at the MLK Jr. Rec Center, 1300 Wilson St. in Denton. Space is limited to 25. To register for the workshop, you can sign up through SignUp Genius or contact the Denton County Office of History and Culture via email at [email protected] or 940-349-2850.