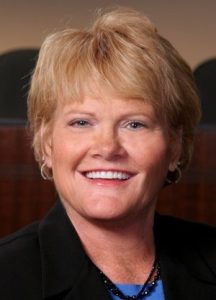 School is back in session and for some that means summer is over and life just got busier; for others it means life is now back to normal. For the City, this is the time of year we finalize the new fiscal year budget and the initiatives for the coming year. We have spent the summer months preparing and presenting the budget to Council. In September we will hold public hearings and vote on the proposed budget. This year our city manager and staff created a video that provides the top 15 ways the City will serve you this year. I'd like to share some of the key items with you, along with a few other updates and events.
As we look not only at the budget process, but how Council and City staff serve our community, our city manager, Michael Leavitt always says that as public service employees, our staff have the opportunity to make a positive difference in someone's life each and every day.  I know that our employees believe and do that each day. If you are interested in watching the video, I encourage you to check it out below.
The primary source of revenue for the city is property tax which makes up 64% of our revenue. This year the increase in taxable valuation came in at 4.5% which is an increase of 3.9% over last year's property tax revenue. The remainder of the revenue primarily comes from sales tax, franchise fees, licenses, and permits. Sales tax revenue in Highland Village is projected to increase by 3.29% over collected revenues from Fiscal Year 2019.
The 2019-2020 base budget is $18,290,630, which is a 2.8% decrease over last year's budget. However, to put the number in perspective, if we remove the cash purchase of the fire engine and ambulance from last year's budget, there is a 3.2% increase for this year's budget due primarily to increases in compensation and insurance costs. Also included is a supplemental budget for mostly one-time expenditures in the amount of $424,986.
Initiatives this year include continuing the projects approved by voters in November 2017. Twenty-two streets were identified for reconstruction. This year Dickinson, Baird Circle, Donna Circle, Park Lane, Creek Place and Arbor Court are targeted for construction. Improvements to the ponds at Unity Park were also identified. Bids came in higher than budgeted so staff has reworked the proposal to stay within the allocated funding. The ponds will be dredged to improve water retention and aquatic life in the pond. The Kids Kastle Community Build project is also taking place this year.
In public safety, a new automated fire station alerting system is proposed. The new station alert system will improve response times by decreasing the time it takes the 911 dispatchers to notify the Fire Department when a call for service is received. We are contracting with DENCO 911 to store the City's digital files and designate their EOC as our backup emergency operations and dispatch center. We are also installing an additional outdoor warning siren at Sunset Point Park to increase the coverage of the outdoor warning sirens. The police department will be purchasing electric-assisted bikes to keep our trails safe and protect the safety of our officers.
The complete proposed budget document can be found on the City website. Council will hold a public hearing and vote on the budget at our meetings on September 10 and September 24.
If you want to stay up to date on the work the City does, each week the City Manager's office publishes the City Manager's Report which details, by department, the initiatives, accomplishments and tasks completed for the week. You can sign up to receive this informative report by visiting the city website and selecting "Notify Me" and then sign up to receive the City Manager's Report under the "Blog" section. This is an excellent way to stay informed with what is taking place in the City on these projects, as well as others, and how your tax dollars are being spent.
The City launched a new community engagement tool last spring, SpeakUpHV.com. If you haven't registered for the site, I encourage you to so you can provide input on City projects. This site is where you will find all the information on the Kids Kastle Community Build project. The kick-off to the project is Design Day which will take place on Saturday, September 7 at Briarhill Middle School from 9 a.m. – 11 a.m. and then back at 6:30 p.m. for the design reveal. This is an opportunity for children and parents to be involved in the new design. In this meeting, the consultant will provide information about their company and details of the community build process, including timeline, recruitment of volunteers and the formation of committee coordinators for construction, food, and tools.  I hope to see you at this event!
We have several other fun events coming up this fall, to include:
Concert in the Park on September 21 at Doubletree Ranch Park featuring Blaze of Glory (The Bon Jovi Experience)
National Night Out at Doubletree Ranch Park on Tuesday, October 1
Highland Village Restaurant Week October 13-20 benefitting the Fallen Officer Fund
TXFallenPD Tribute Event on October 19 at The Shops at Highland Village
Fall Festival Honoring Veterans on November 2 at Unity Park
Salute Our Veterans Luncheon on November 8 at the Hilton Garden Inn in Lewisville
Tri-Town Amazing Race on November 16
Once again our fall events focus on our first responders and our Veterans. This is the second year we are partnering with the Denton County Veterans Coalition at our Fall Festival on November 2. This organization works to support our Denton County Veterans in need – from financial assistance to emotional help due to Post Traumatic Stress. The DCVC is seeking sponsorships to help them achieve their mission. If you are not able to sponsor, consider attending the event on November 2 in support of our local Veterans. There will be several Veteran organizations present, activities for kids, food, music and an auction benefiting the DCVC.
The Highland Village Business Association is hosting the 16th Annual Salute Our Veterans Luncheon on November 8. All area Veterans are invited to attend. Please join us so we may say thank you and honor you for your service to our country. The lunch is a time for fellowship with other Veterans in the area as well as the forum for Congressman Burgess' awarding of Congressional Commendation to local Veterans. We take sponsorships from the community, beginning at $40 which covers the cost of two Veterans, so our Veterans and their guest can attend at no charge. This is my favorite event as we hear from every Veteran in attendance. If you are a Veteran I hope you'll attend, if you're not a Veteran I hope you'll consider sponsoring and attending to honor our local Veterans. More details can be found at www.thehvba.com.
The City and Police Department continue to raise funds and awareness of police officers who have died in the line of duty in Texas. Since 2008 the department, with the help of the community, has contributed over $160,000 to the Texas Police Chiefs Association's Foundation which provides financial assistance to families of Texas officers who die in the line of duty.
The TXFallenPD Tribute event, held the third Saturday in October, will continue again this year with all activities taking place in the afternoon. The event will be held at The Shops at Highland Village on Saturday, October 19 and will include a 5K run/walk, a citizen bike race, a police bike race, and a police obstacle course. There is entertainment and live music, vendors, a touch a truck to include two helicopters, a kids zone, food, and drinks throughout the day. You can be part of this fundraising effort again this year by sponsoring the event, providing a cash donation to the fund, participating in the run/walk or bike race or attending the event. More details about the event can be found at TXFallenPD.com. I hope you'll consider helping us honor the lives of those who have died in the line of duty in Texas.
Our parks and recreation department held a fun event last month for our seniors – a Casino Night party. I attended along with many of my fellow council members. Everyone had a great time and a lot of our businesses donated items for raffle prizes. If you are a senior in our community I invite you to attend the Senior All-Star events, there really is something for everyone from card games, to Pickleball, to fun trips. Visit hvparks.com for more information on all the fun activities.
As you can see, we have a lot happening in Highland Village. As I close, I want to remind you to slow down as you drive through our city as kids are walking to and from school. And remember the school zones are active. If you attend any school functions, be sure to park in the designated parking areas, remember there is no parking on Briarhill Boulevard.
Highland Village is such a wonderful, giving community – I am so blessed to serve as your Mayor. Thank you for your support of Highland Village.