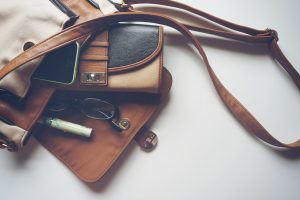 A local group of Republican women are collecting purses and planning an event to support charities and Republican candidates.
Texas Strong Republican Women, part of the Texas Federation of Republican Women, will host a dinner and purse auction on Oct. 11 to help with a local young woman's college expenses, to support several charities and also to contribute to Republican candidates in the November 2020 election, according to a news release. Denton County Precinct 4 Commissioner Dianne Edmondson, vice president of the group, said the ladies are collecting new and gently used purses to be sold in either the live or silent auction at the event, which will be held at the Robson Ranch Clubhouse, 9400 Ed Robson Blvd. The $50 tickets include dinner and an entertaining evening MC'd by State Senator Jane Nelson, R-Flower Mound, and featuring State Senator Pat Fallon, R-Flower Mound.
Nelson will auction some of the special purses that have been donated by "celebrity" donors such as Nelson herself, Texas First Lady Cecelia Abbott and others. Designer and trendy purses will be available, and since men are also welcome to attend, there will also be wallets and perhaps holsters for their consideration in the silent auction.
Sponsorships are available, which include tables of eight, ads in the program and special signage. Full details and dinner tickets are available here or by contacting President Jill Tate at [email protected] or 214-354-9443. Checks may be mailed to TSRW at 8816 Crestview Drive, Denton, TX 76207.