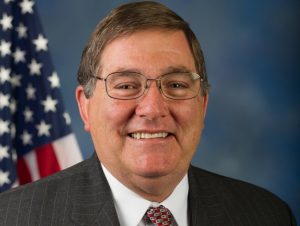 U.S. Congressman Michael C. Burgess, (R-TX), Republican Leader of the Energy and Commerce Subcommittee on Health, recently introduced H.Con.Res. 55, a resolution that emphasizes the need to provide American consumers with pricing information in direct-to-consumer television advertisements for prescription drugs, according to a news release from his office.
"American patients should be informed consumers," Burgess said in a prepared statement. "Direct-to-consumer advertisements can provide an opportunity for Americans to understand the true cost of their prescription drugs. The Trump Administration has taken steps to make drug pricing information available in DTC advertisements. I am committed to working alongside President Trump to ensure continued transparency in these advertisements, which are prevalent in Americans' everyday television consumption."
Burgess introduced a similar resolution, H.Con.Res. 146, in December 2018. For additional information, see the full text of H.Con.Res. 55.
Burgess represents Texas' 26th district, which includes Denton County and part of north Tarrant County.