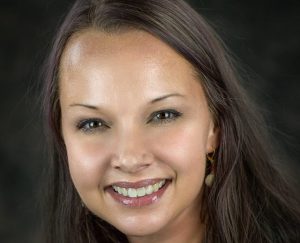 By Krissi Oden
 On Saturday, July 27, from 9 a.m. to 12 p.m., Flower Mound will have its inaugural chalk art contest at Heritage Park.
Although this is a first for our area, this type of competition occurs all over the world, and the amazing art that comes from these events is a must-see.
Creating art with chalk has likely been a part of many of our childhoods. It is sold in dollar stores everywhere and is a favorite among young artists looking to add some color to the nearest sidewalk or wall.
The use of this medium, however, dates back through the centuries and was the favorite choice of many famous artists such as Edward Degas, Leonardo DaVinci, and Mary Cassatt. It was particularly famous during the era of Impressionism which was prominent during the late 19th century. Chalk's ability to create an array of tones, light effects, and large ranges of easily blended color quickly was attractive to those artists desiring to recreate an exact moment in time.
Though many mediums come and go in popularity, chalk has retained its stature in the art world, and is utilized by artists of all types – from those who create pieces that hang in museums and galleries to those who create their favorite shapes on the sidewalk as they soak up some summer sun.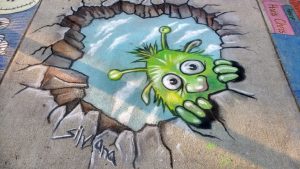 Celebrations featuring chalk art originated in Italy around the 16th century and are still a favorite among artists and festival goers alike. The early chalk artists became known as "madonnari" or "street painters" in Italy, and artists today are still carrying on the tradition of turning everyday asphalt into a colorful playground of visual wonder.
In some areas, these festivals span multiple days and attract thousands of artists and spectators, whereas in other areas they might last for only an afternoon. No matter the length, however, this familiar form of creativity is enjoyed by all ages.
For this reason, this seems like the ideal way to entice local Flower Moundians to come out and enjoy some art making, art gazing, and perhaps a snow cone or two to top it off. All ages and all levels are encouraged to come and enjoy creating art with one another. The only expectation is that everyone has a good time and allows their creativity to lead the way. This will be a come and go event beginning at 9 a.m. with the judging of the pieces occurring at 12:30 p.m.
So, please, channel your inner madonnari and come out to Heritage Park and fill the sidewalks with creative color. Even if you don't walk away with a prize, you will leave your mark on a giant community asphalt canvas. And, who knows, you may discover your new calling as a future madonnari.
The Town of Flower Mound Cultural Arts Commission is thrilled to be working with Krissi Oden, the new Community and Cultural Events Programs Coordinator for the Town of Flower Mound. The Town welcomed Krissi to the staff earlier this year and we're all looking forward to her contributions to the arts.