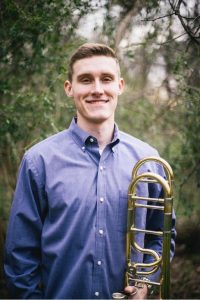 When John Mark Davis started high school, he was not sure he would be able to continue to pursue one of his great passions.
The Coram Deo Academy senior had played basketball through middle school and had developed a fondness for the game, but that changed his freshman year.
"In middle school, the goal of the basketball program was for the kids to have fun," Davis said. "However, high school ball was a little more serious. Because of this, practices were long and hard, very hard."
Davis, 18, did decide to stick with it and received one of the greatest rewards he could have ever imagined.
"It took me a while to gain the strength and stamina I needed to play varsity basketball, but once I did, it was totally worth it," Davis said. "Our team got better and better, and senior year I was able to be a part of the winningest team in school history. Yes, the long seasons and practices were tough, but I wouldn't trade it for the world."
Davis also plays tennis, is a member of the pep band, symphonic band and jazz band. He also serves as a leader of the boy's mentor lunch, a program where high school students volunteer to eat lunch with middle school students and, "talk about how to face obstacles in the future."
Davis said the best part about attending CDA is the sense of community.
"Since the school is on the smaller side, everyone knows everyone else and that makes us all very close," Davis said. "Many of my friends today have been my friends since first grade, because most people have attended the school since a very young age."
The Double Oak teen carries a 4.0 grade point average at Coram Deo Academy and said the most difficult thing about being a young person today is how his generation is stereotyped.
"When people think of teenagers, they usually think of rebellious kids who disrespect their parents and don't work for anything," Davis said. "In my opinion, breaking that stereotype is an uphill battle; but, a battle that can lead to success nonetheless."
Davis is attending Baylor University in the fall where he plans to major in Business Management/Entrepreneurship with a possible minor in Sports Nutrition.
Davis' Favorites
Favorite Subject: Personal Finance
Person Who Most Inspires Me: My dad, Jeffrey Davis
Favorite Food: Fajitas
Favorite Movie: National Treasure
Favorite TV Show: The Office
Book You Last Read: Farewell to Manzanar
Favorite Musical Performer: Drake