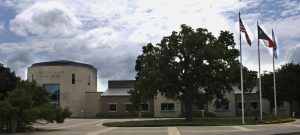 Highland Village City Council approved this week a resolution amending the city's residential building permit fee schedule to comply with a new state law.
The new permit fee for residential home construction, room additions and interior finish out is now a per-square-foot flat fee, and all other residential permits are a flat fee, according to a news release from the city. Where applicable, a plan review fee is included at 50% of the permit fee.
During the 86th Texas Legislative session, the Legislature enacted Texas Local Government Code 214.907, which prohibits cities from considering the value or cost of construction or improvement of a residential dwelling in establishing building permit fees. The law became effective on May 21, at which time the city suspended all building permit fees until a new fee schedule was approved, according to the news release.
The new building permit fee is in compliance with state law and is comparable to the fees previously charged. The updated fee schedule can be found on the city website