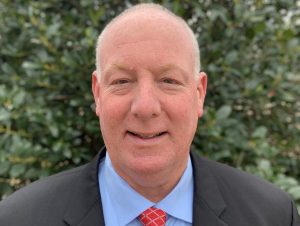 Donnelly, Brittain, Whisenhunt and Garrett Sworn-In
The Town of Double Oak congratulates Mayor Mike Donnelly and Council Members Scott Whisenhunt, Ginger Brittain and Billie Garrett on their oaths of office. Thank you to Andrew Wills for his service on town council.
Congratulations to Scott Whisenhunt on his appointment as Mayor Pro-Tem and to Joe Dent on his appointment as Deputy Mayor Pro-Tem.
A special thank you to the Double Oak Women's Club and town staff for providing refreshments for the reception.
2019-2020 Fiscal Year Budget
Budget discussions will commence in June and the council will adopt the budget and tax rate in September.
Annual DOVFD July 4th Parade and Picnic
Members of the DOVFD are making preparations for this fun annual event. They need volunteers to help set up and cleanup and to help with food, drinks and games. Students in need of volunteer community service hours for school and other organizations find this is a perfect and easy way to pick up some of those required hours. Needed are items or services to auction off with all proceeds going to the fire department. You can find more information about the DOVFD and the annual 4th of July Parade and Picnic at www.dovfd.org.
If you wish to volunteer, donate items for auction or be a sponsor, please contact the DOVFD Fire Station at 972-539-7683 or Assistant Chief Kathy Heimerdinger.
Remember to start getting those floats ready for the parade. Let's make this year's event one of the biggest and best ever. There will be lots of good food, drinks, music, fun for kids and adults, and, neighbors to visit with.
Code Enforcement
There are several properties across town that need to trim tree limbs that hang over a street. Tree limbs are required to be 12 feet or higher. Please check the trees on your property and bring them up to code.
End of School Year – Graduations, Summer Break/Youth News & DOPD House Watch Program
The Town of Double Oak offers congratulations and best wishes to all Double Oak graduates. Your town is very proud of you and the hard work you have put into the school year!
Drivers, please pay attention and obey the posted speed limit and stop signs as you drive in Double Oak as our kids will be out of school enjoying summer break playing and riding bikes along our streets.
Your Double Oak Police Department provides a House Watch Program when you are out of town traveling. Hundreds of residents use this service each year where you fill out a form and request a close patrol. Operating our own 24/7 full-time police department, the town is pleased to provide this service to all Double Oak residents.
Flag Day – Friday, June 14
The United States celebrates Flag Day on June 14th each year to honor the United States flag and to commemorate the flag's adoption (June 1777). On the same day, the United States Army celebrates its birthday (June 1775). "Many have given their life protecting our country and freedom. On National Flag Day, June 14, raise "Old Glory" and fly it proudly."
Congratulations to the Town of Double Oak and the Double Oak Women's Club on their 45th Anniversary
Thank you to everyone who has made Double Oak a special place to call home.
Happy Father's Day!
Double Oak wishes all residents a fun, happy and safe summer!