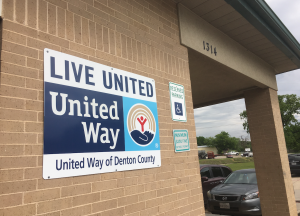 United Way of Denton County is welcoming eight new community volunteers and reinstating a familiar face to the active Board of Directors, according to a UWDC news release.
Joining the board of directors are:
Rebecca Andreasen, of Argyle, Executive Vice President/ Director at Northbridge Property Management
Matt Bethea, of Denton, Executive Director of Development for the College of Science at the University of North Texas
Brennan Brashears, of Frisco, Director of Purchasing at Safran Electrical & Power
Dawn Cobb, of Lewisville, Director of Community Relations with Denton County
Frank Dixon, of Flower Mound, Denton Chief of Police
Dr. Finley Graves, of Corinth, recently retired Provost, VP for Academic Affairs and Dean in the College of Business at the University of North Texas
Dr. Kimberly Russell, of Lantana, VP for University Advancement at Texas Woman's University
Raymond Suarez, of Frisco, CEO at Denton County Transportation Authority
Returning Lifetime Member Carrell Ann Simmons
"Each of these incoming board members adds to the specialized knowledge and expertise on our governing board," said Gary Henderson, President and CEO of United Way of Denton County. "The strength of a community-based local nonprofit organization like United Way of Denton County is found in community members like these who step up to the challenge of nonprofit board service."
In addition to the new board, United Way of Denton County recently transitioned to its 2019-2020 Executive Board: Chair Brandon McCleskey, Chair-Elect Micah Pazoureck, past Chair Lyle Dresher, Co-Treasurers Mark Merki and Dr. Mary Curtis, Marketing Committee Chair Carrell Ann Simmons, Community Investments Chair Debbie Smatresk, Campaign Chair Laura Behrens, Campaign Co-Chair Dr. Finley Graves, Partnership Development Chair Jo Ann Ballantine, Secretary Josh Ashford, Capital Campaign Ad Hoc Ellen Painter, and Counsel Ad Hoc Greg Sawko.
A complete list of the United Way of Denton County Board of Directors and Lifetime Members can be found at www.unitedwaydenton.com/Leadership.