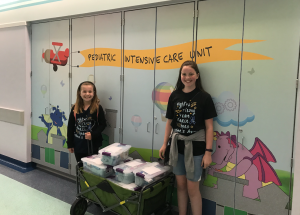 A local girl has launched an effort to give a helping hand to parents of patients at Cook Children's Medical Center in Fort Worth.
Ten-year-old Maddison Perez of Flower Mound began creating and donating Comforts of Home boxes for parents with critically ill children in the Pediatric Intensive Care Unit at the hospital.
Her little brother, Asher, was born in January with Trisomy 18 (Edward's Syndrome). In the first four months of his life, he has undergone open heart surgery, lung failure, hernia repairs, a feeding tube and other issues.
Asher and his family have spent a lot of time in Cook Children's PICU, and Maddison noticed that there wasn't much there for the parents, many of whom spend a lot of time there.
"From there, she decided she wanted to do something," said her mother, Jennifer Grubaugh.
The hospital has a community shower area for parents, and Maddison came up with the idea to make "Comforts of Home" boxes of towels, toiletries, gum and more, things that are easily forgotten.
"I wasn't sure how serious she was until she started calling companies and writing letters, asking for donations," Jennifer said.
Maddison, a fifth-grader at Garden Ridge Elementary, coordinated with employees at Cook Children's to drop off her first batch of Comforts of Home boxes, with the help of some of her friends and her 8-year-old sister, Hailey-Grace. Maddison has collected donations from businesses and friends and family.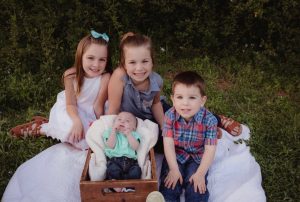 "She's gotten quite a few requests and we're trying to coordinate more involvement," Jennifer said. "We would like to have more kids come and help put these boxes together."
Jennifer said it is "really rewarding" to see what Maddison is doing to help other families in the PICU.
"I'm really proud that she's looking at it as an opportunity to give back to a world she didn't know," Jennifer said. "It's amazing to see someone so young have so much empathy, and to see her friends rally around that as well, it's heartwarming."
If you would like to donate to Maddison's effort, you can donate funds via PayPal to [email protected], her supervised email account. You can also email her there if you're interested in donating products or otherwise helping with her cause.
For more information about Asher's fight, click here for the Asher's Army Facebook page.