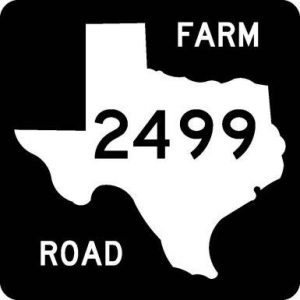 New speed limit signs have been installed on the (relatively) recently completed section of FM 2499, and police will soon begin issuing speeding citations.
The Texas Department of Transportation completed the FM 2499 extension project last spring, extending the thoroughfare from FM 2181 in Corinth up to I-35E in Denton, creating an alternate through route from Denton to DFW Airport.
The new section of 2499 in Corinth and Denton has been without speed limit signs until this spring, when TxDOT installed speed limit signs of 45 mph, according to the Denton Police Department. Police will be issuing speeding warnings until May 23, when officers will begin giving speeding citations.