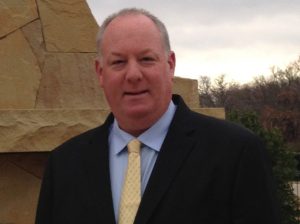 Greetings from Town Hall,
Town Council Oaths of Office

Please join your neighbors at the Monday, May 20 council meeting to witness the swearing-in of Mayor Mike Donnelly and Council Members Scott Whisenhunt and Ginger Brittain.
The council meeting begins at 7 p.m. at Double Oak Town Hall
Town Hall Administration 
The Town of Double Oak is proud to announce the Town Hall Administration staff:
Eileen Kennedy has been appointed to the position of Town Secretary
Lynn Jones has been promoted to the position of Assistant Town Secretary
Brian Shults has moved to the position of Municipal Town Clerk
Eileen, Lynn and Brian are a wonderful team and town hall is in great hands for years to come.
Code Enforcement
Top five code enforcement violations across the town are listed below. Please check your properties and correct.
Tall grass and weeds
Over grown bushes near street
Low hanging tree limbs across streets
Mulch piles in front and side yards
Trash and debris in yards
Code enforcement letters are going out to those found to be in violation.
Memorial Day
On Memorial Day, Monday, May 27, please pause and remember those who have died in service of our nation.
Double Oak Youth News  
Congratulations to Chase Eiland, son of David and Deanna Eiland, on being recognized for Best Teamwork in his Robotics class.
Firefighters Honored
Submitted by Kathy Heimerdinger, Asst. Chief DOVFD
Gavin Ward was given the Mabra Community Service Award at our 2018 awards banquet last month for the help he has given the department over the past year. He is an exceptional young man who never stops going when we need help.
Additionally, Noah Weaver was recognized as Rookie of the Year, Kirk Grau was recognized as Officer of the Year, and Jake Dale as Firefighter of the Year.
Service awards were given to Mike Bassano for 10 years of service and to Kirk Grau and Bill Welch for 5 years of service.
DOWC Fundraiser a Success
Submitted by Stephanie Gorman, DOWC
The 2019 Double Oak Women's Club Casino Night Fundraiser was a huge success! Thank you to everyone who came out to play and to support our fundraiser!
A special thanks and acknowledgement goes to our sponsors: Greater Therapy Centers, Double Oak Self Storage, Sunny Darden Group, ASL Sales, North Texas Photo Booth, Old Town Meat Market, Barnwell Counseling and Family Therapy, Apple Wellness, Mosquito Joe of Northwest DFW, Boughton Outdoor, T Rock Roofing, Canine Courtyard, Chad Haynes State Farm Insurance, Fellers Insurance Agency, Golden Chick, iFretelli's, Domino's Pizza, Goody Goody, Anamia's.
Our event would not have been a success without your generous donations and continued support.
Congratulations to all of our graduates!
Happy Mother's Day!