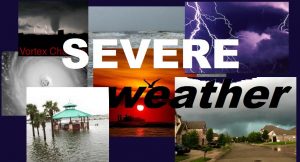 Another round of thunderstorms and heavy rainfall is expected across Denton County Wednesday afternoon and evening.
A complex of strong to severe thunderstorms is expected to develop across western Central Texas by midday Wednesday, then move east during the afternoon and evening hours.
The primary threats are large hail and damaging winds, but an isolated tornado cannot be ruled out.
Heavy rainfall may lead to flooding and flash flooding in some locations.
Follow us on Twitter for regular weather and breaking news updates.