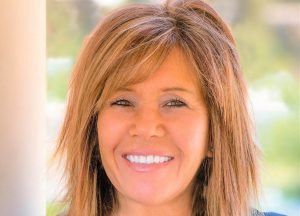 by Dr. Bridget "Dr. B" Melson, MFT, PsyD.
This month I want to alert you to the newest, potentially dangerous apps your teen may have, and then offer a few technology rules to implement at home.
BITLife and BIGO Live-Mature themes and potential predator behavior
Discord (this is the main gamers app where they text, sext, find anime pornography—an ever–increasing issue with boys 12-19, and trade hacking tips)
The Dark Net or Dark Web—can only be accessed by downloading TOR and opens them up to the world of very dark things (murder for hire, child trafficking, extreme pornography, S & M etc…)
Audio Manager—NOT what it appears to be—it is another app that hides things
Calculator%–hides things from parental view and snaps a picture of you when you try to break into it so they can change the password if need be.
Vaulty
Burn Note
Line
Omegle—an anonymous app where they talk to strangers and your teen can be tracked
IMVU—animated characters and virtual sex chat rooms for teens
HOLLA—predator possibilities
House Party
What YOU can do as parents:
Approve every app on your teen's phone and KNOW their passwords! (Install MMGuardian)
Follow your instincts, if something feels off with your child, it probably is.
Teach self-monitoring to your children—instill a moral code so they recognize conviction
Encourage your children to use technology, including their social media accounts, for good
Have regular discussions about phone use, apps, and social media with your kids
Install on their phones Phone Sheriff, MMGuardian or Mobile Spy
Meal Time=Electronic Free Time. Talk. Visit. Socialize.
Sit down weekly and scroll through their posts with them.
Discuss how employers, coaches, instructors or mentors might view their posts? What would a potential boss say about their posts?
Ask them if they have ever noticed an attitude change in themselves, after reading or posting on social media?
Suggest they follow the rule: I will only post what I want my reputation to be ten years from now.
 My private practice is being inundated with parents that are losing their children to social media, gaming and a cycle of suicidal ideation, depression, self-doubt and anxiety. The palm-sized devices in their hands have become the new drug of the century and the only way to combat it is for parents to open their eyes and pay attention to what your teen is NOT telling you.
Former general of the Army Omar Bradley wisely said, "If we continue to develop our technology without wisdom or prudence, our servant may prove to be our executioner."
And the wisest Being I know commanded us as parents to, "train up a child in the way he should go, and when he is old, he will not depart from it." (Proverbs 22:6)
Parents, Keep Fighting the Good Fight!