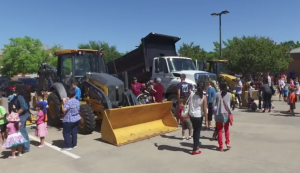 For the second straight year, the annual Truck Rodeo at the Flower Mound Public Library has been canceled, according to a news release from the town of Flower Mound.
The event — which gives local kids an up-close look at some of the town's cool trucks and big equipment — was scheduled for Wednesday afternoon but has been canceled because of rainy weather in the forecast.
It won't be rescheduled, according to the town.