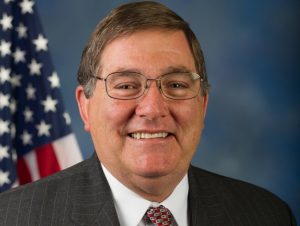 U.S. Congressman Michael C. Burgess (R-TX), Republican Leader of the Energy and Commerce Subcommittee on Health, was recognized earlier this month by the Center for Effective Lawmaking for his long streak of "exceeding expectations" in lawmaking for six straight Congresses.
"It is a privilege to represent my fellow North Texans in the U.S. House of Representatives, and I am here to work for them," Burgess said in a prepared statement. "From bolstering our national security to improving our health care, I am committed to crafting legislation that will help – and not hinder – North Texans and Americans around the country. Though I consider effective lawmaking to be part of the job, I am humbled to be recognized by the Center of Effective Lawmaking among many hardworking public servants."
Of all Senate and House Members currently serving, Burgess was ranked third for long-term effectiveness in Congress, according to a news release from Burgess' office.
"The Center for Effective Lawmaking labels as highly effective those lawmakers who outperform those in similar positions in terms of seniority and leadership roles," said Center for Effective Lawmaking Co-Director Craig Volden. "Congressman Burgess has been in that highly effective category for six straight Congresses now.  Only one other member of the House of Representatives has a longer active streak of effective lawmaking. Such consistent effective lawmaking is indeed a rare feat worthy of recognition."